Lamborghini Diablo GTR Add-on 1.16+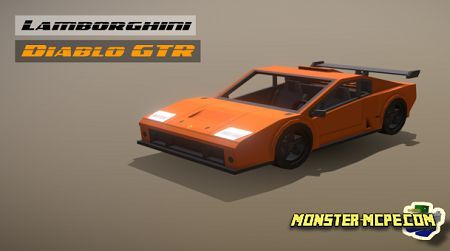 Have you ever seen such a rare car like the Lamborghini Diablo? Most likely, if you've seen it, it was either in some popular game like Need for Speed or somewhere else. In real life, they are extremely rare since a total of a little more than two thousand cars of various modifications were produced. Lamborghini Diablo is a world-famous supercar produced by the Italian company Lamborghini from 1990 year to the 2001 year. The model that we will present to you today was released for the first time in 1999.
The name of car Diablo, meaning Devil in Spanish, belonged to the fierce bull. This bull was killed during a bullfight in Madrid in the 1869 year. The design of the Lamborghini Diablo was based on the mainstream style of the 90s and made this model of the car more graceful and sophisticated in comparison with previous Lamborghini models.
Diablo became the first Lamborghini capable of reaching a top speed of 320km/h. The last Diablo rolled off the assembly line in 2001 and in 2002 a new legendary Lamborghini Murcielago was introduced to replace this model.
A new
addon
adds this legendary car to your Minecraft world! The
Lamborghini Diablo GTR
was produced in a limited edition of only 40 cars. It has 590 horsepower and can reach speeds of up to 338 km / h.
Like all sports cars, this car has only two seats, of course, it can reach high speed, it has free slots for storing items. Also added new sounds and animations, a new unique animation of the door which you will learn about below.
How to get the legendary Lamborghini Diablo GTR?
Everything is very simple, for this, players can use one of the two available methods. The first is a special spawn egg that players can use from the Creative Inventory, and the second is a special /summon command!
The Lamborghini Diablo GTR sports car is available to players in five different colors and one special livery. Let's take a closer look at vehicle colors and spawn commands below:
1. White, spawn command: diabgtr: white. Car screenshot: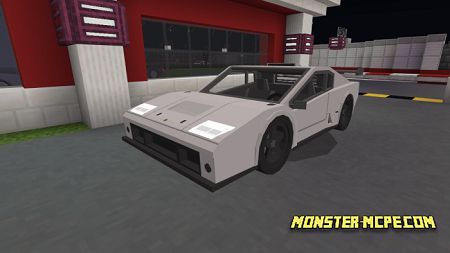 2. Yellow, spawn command: diabgtr: yellow. Car screenshot: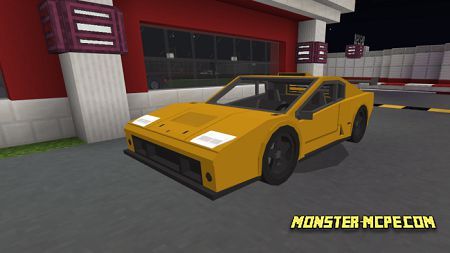 3. Black, spawn command: diabgtr: black. Car screenshot: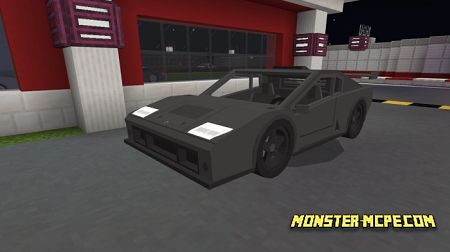 4. Orange, spawn command: diabgtr: orange. Car screenshot: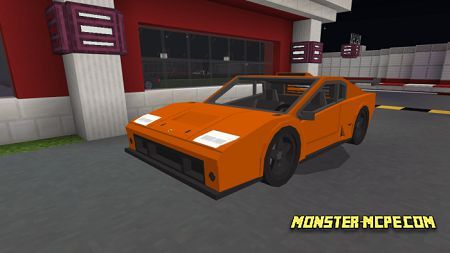 5. Blue, spawn command: diabgtr: blue. Car screenshot: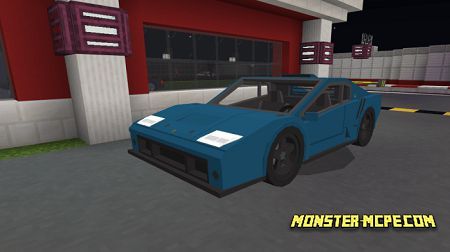 6. Special livery, spawn command: diabgtr: alitalia. Car screenshot: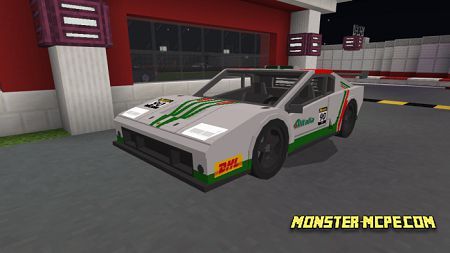 Below you can see how the doors open on a new car: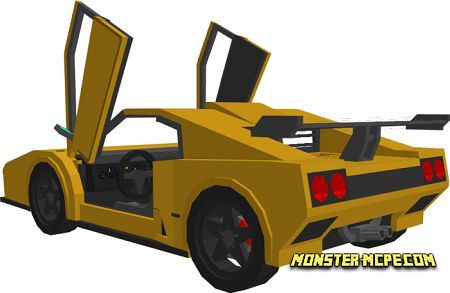 Other screenshots of the car appearance: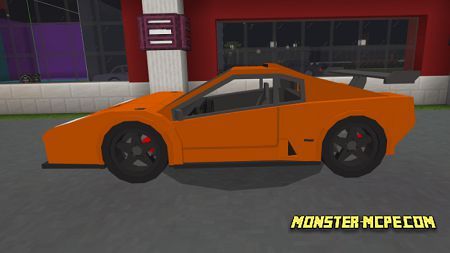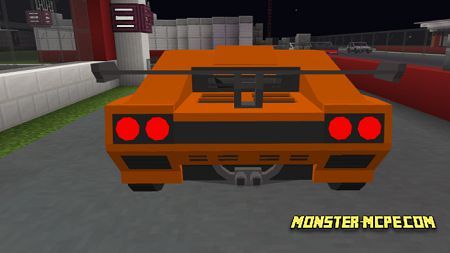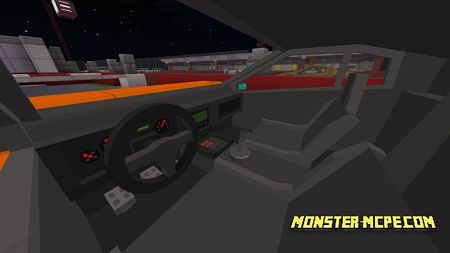 Lamborghini Diablo GTR Add-on 1.16+