Lamborghini Sesto Elemento Addon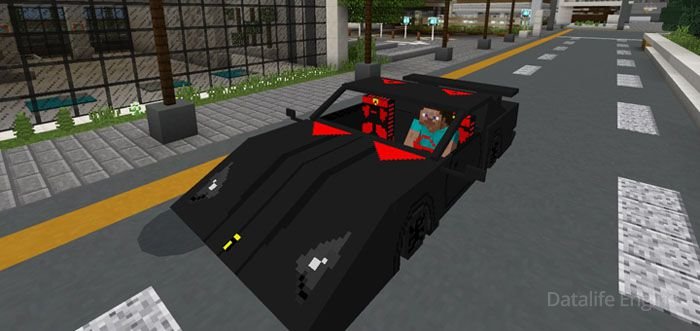 Lamborghini Sesto Elemento 
is a new to get the sport car in Minecraft PE! This add-on gives players the opportunity to drive a Lamborghini, which came out and was sold in limited quantities. Now this car can appear in your Minecraft game world!
You probably will be interested to know how many such cars exist in the world? We're gonna answer the question: there are only 20 of them, and the price of each copy fluctuates around about $ 3 million – quite expensive, don't you think so? Indeed, not everyone can afford such a luxury automobile, but this addition helps you to get Lamborghini in Minecraft PE!
How to drive the car in MCPE?
Mod works in such way when the luxury vehicle appears in the game universe instead of the familiar creature, the witch. That's why when you want to find the Lamborghini Sesto Elemento just in the default territory, we recommend you visit the swamp, as witches appear exactly there.
However, only one player can drive a sports car in Minecraft PE, Lamborghini mod have been created for only one passenger in the car. Well, let's talk about driving, it is quite simple and understandable:
• Players with iOS and Android systems can drive the car by clicking on the Lamborghini shadow in the right corner of the wheel, and then clicking on the ride button to get behind the wheel.
• Gamers with Windows 10 can start driving with the right-clicking, again, by clicking on the shadow in the right corner of the car's wheel.
As a key, the mod developers did not bother and used Carrot on the Stick in this purpose, with this item you can control the direction of driving the car. When you want to drive Lamborghini in Minecraft faster, then use the Boost button (for iOS or Android), for Windows 10 the right mouse click on the ground.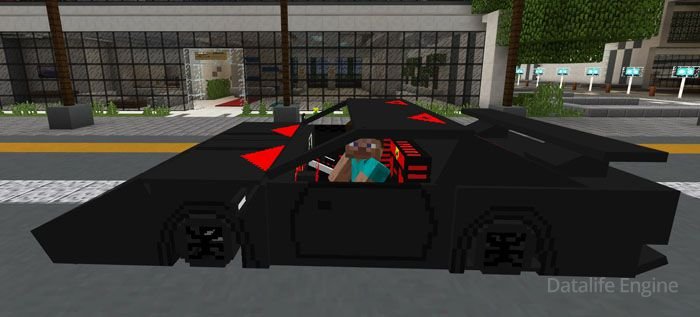 It is important to note that the car has an amazing design, as both its external textures and the graphic component of the cabin are very beautifully made. Let's say we look at the Lamborghini salon, you can see that there is a steering wheel, a gearshift lever, and a torpedo - all as in a unique sports car that costs about 3 million dollars. You can install the mod by clicking the link below, have a nice game!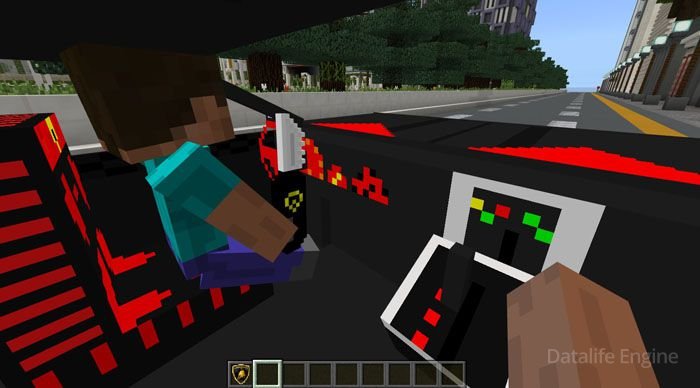 Lamborghini Sesto Elemento Addon