CYBOX Caravan & Camping Gear Add-on 1.16/1.15+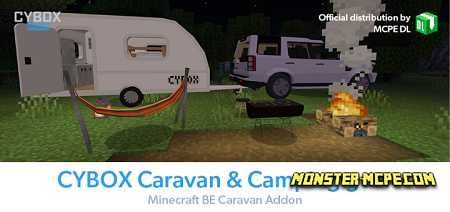 Do you like traveling whether it is the real world or the world of Minecraft? If so, then the new add-on is what you definitely need. The new
add-on
allows you to enjoy the summer in the world of Minecraft, namely, go to the luxurious Land Rover Discovery 4 car for camping. Here you are not afraid of a dangerous virus, here you can enjoy nature, barbecue and just relax while sitting on a hammock.
The new add-on adds everything you need to make your trip comfortable and enjoyable. Using the new add-on, players will have the opportunity to travel in a luxurious car along with a camper trailer which has everything you need for a good outdoor recreation. Also, there will be the necessary tourist equipment.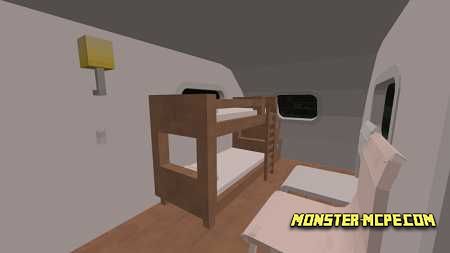 Below you can see a video of how it works in the game:
In order for the player to use camping equipment and a camping caravan, you need to use the creative game mode. Use the lock to hook up the camper trailer to your SUV. Players can spawn barbecue, chairs and even a hammock. Place the items as you like and make your unforgettable vacation in the world of Minecraft. Sitting near the barbecue, players will get a saturation effect. Enjoy your holiday with your friends!
CYBOX Caravan & Camping Gear Add-on 1.16/1.15+