Carry Animals Add-on 1.15/1.14+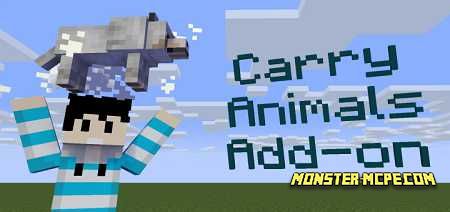 Have you ever had problems with moving it to another place? It often happens that animals pass by the food you give them or just run away because of their behavior. This
add-on
will simplify the process of moving animals.
The new add-on allows players to carry their pets to the place you need without any difficulties. We draw your attention to the fact that for this you will no longer need a leash or some kind of food.
From now on, everything will be much simpler, for this the player needs to sneak up as close to the animal as possible and you can carry it yourself to the necessary place. We also draw your attention to the fact that you can see how you are carrying an animal or a pet only from a third party. From the first person, you will not see how you carry the animal.
Below you can see the picture, which shows the animals which you can carry: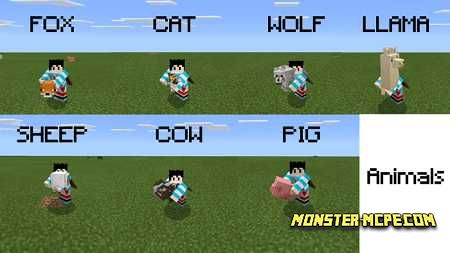 Attention, this add-on can be used on your servers since it does not require the activated Experimental mode. This add-on is also available for all Android devices, iOS, and Windows 10 PCs.
Carry Animals Add-on 1.15/1.14+