Blacksmith Casting Add-on 1.15/1.14+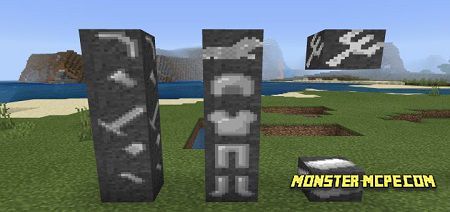 A new
addon
that allows you to use blacksmithing with new features. Players can create special forms that can be used to make weapons, armor, ores, tools, and much more.
First, the player needs to make special molds. You can craft them using clay and sticks. You can find these tools even in the village in chests.
Below you can see an example of a recipe for crafting molds for an ingot, armor, tools, and trident:



You can find more crafting recipes in the crafting recipes book.
Have you seen how to do this before? If there is no Elsie then we will tell you. For this, you need to have molten metal. How to get it? To do this, use a magma block and eight ores, for example, diamond ores or gold, it does not matter.
It depends on your desire. How it works you can see in the screenshot below: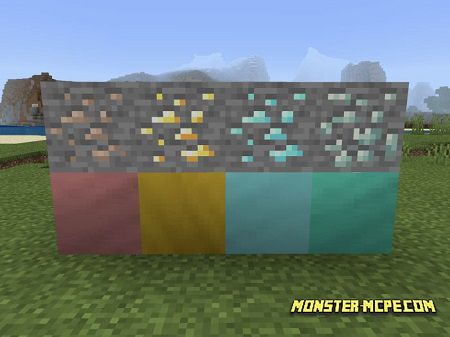 We want to draw your attention to the fact that this addon also allows players to add prismarine ore!
After you have melted the metal, place it together with the mold in the craft grid. Please note that for many items only 1 molten metal is needed and for items such as chestplate, leggings and horse armor each 2. The previously mentioned prismarine can only be used for molds of helmets and tridents.
Also, players have a new opportunity to double their ore. To do this, use fused metal.
We draw your attention to the fact that Prismarine ore is generated at Y levels quite rarely. Players can melt it and get Prismarine crystals. You can use them to craft prismarine shard.
And the last is pressed clay. This clay has a unique mold color! For crafting you need to have four blocks of clay.
Blacksmith Casting Add-on 1.15/1.14+