LusciousKneez's Mobs Addon 1.15/1.14+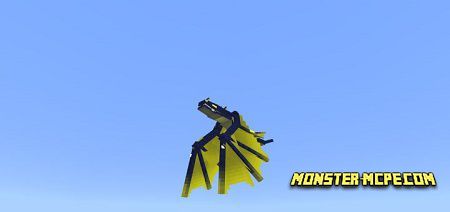 A new
add-on
that allows players to improve some locations in the world of Minecraft. This add-on adds new creatures, and which ones you will learn below. This will help you make your adventures in the world of Minecraft more interesting and exciting. We also draw your attention to the fact that this add-on is compatible with other add-ons, as well as realms. In the game, you will see two new underwater creatures and one creature that is able to fly.
Let's look at the new creatures below.
The first creature is called
Wryzler
. This is a hostile flying creature that has behavior similar to phantoms. This large electric snake will fight and defend its territory as soon as you step there. These creatures live in groups on a mountain or a hill.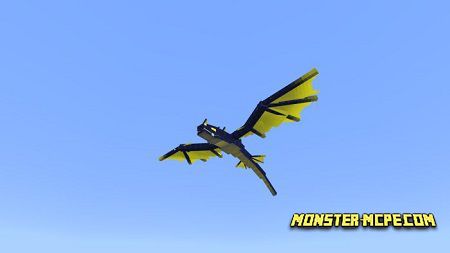 The second monster is very similar to squid and it is called Trapjaw. This creature uses only single attacks, but we draw your attention to the fact that they can cause a lot of damage with just one attack. Be careful when you swim, because these creatures are able to find you when you least expect it.
And the last creature lives in the frozen oceans, what it is and what it can, you have to find out for yourself!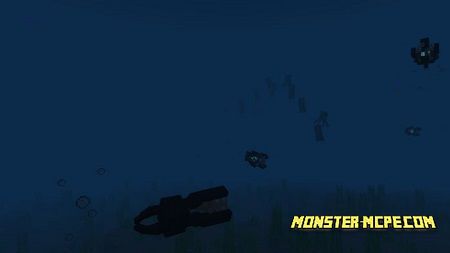 We draw your attention to the fact that you need to activate the Experimental game mode!
LusciousKneez's Mobs Addon 1.15/1.14+