Villagers Come Alive Addon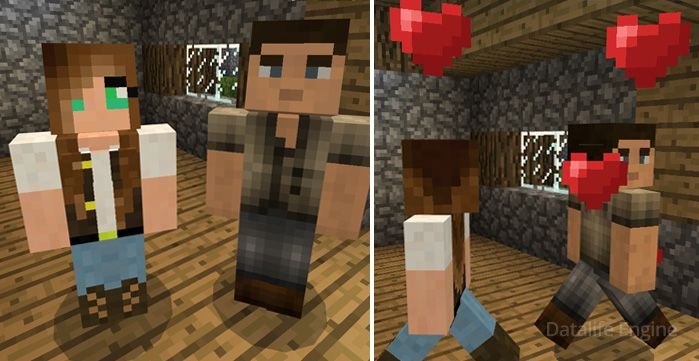 Villagers Come Alive Add-on
creates new functions for default villager mobs in Minecraft Pocket Edition. After installing you'll see that village habitants become more alive and their features can be useful for surviving in MCPE universe. It's even possible to create new relationships between couple of villagers, and they can have an offspring. Villagers may become your friends while after giving them some gold, and you can kill them with fire when they're not necessary.
In other words this mod adds a new social sphere to game world, you will literally communicate with villagers, and they become real people in Minecraft PE!
Families
Take cake in your hand and villagers will start to follow you. You can make villagers falling in love while standing between them, just give a cake to the mobs. After a while a baby comes to life.Female villagers replace default village dwellers, they are a little shorter than male villagers. The second type of villagers replaces zombie villagers. They are taller and you can make them as a guard.
Who are guards?
Villagers can be normal and guards. Give a chestplate to a normal one if you wonder to change him into a guard. Guard's job is protecting the village frog aggressive creatures and monsters. Male villagers can become guardians only after training (this means giving a chestplate).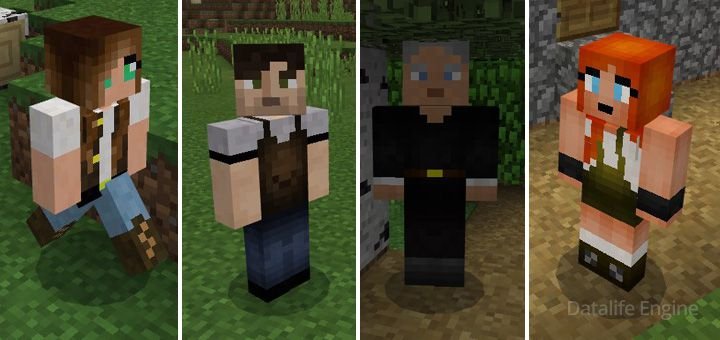 How to hire a guard?
When you're gonna start a new adventure it's a perfect idea to hire a male villager – give him about 1-6 ingots of gold. After you see heart particles you may be sure, he is hired successfully. You can make guard an archer by giving him a bow, or swordman – give him a sword in this case.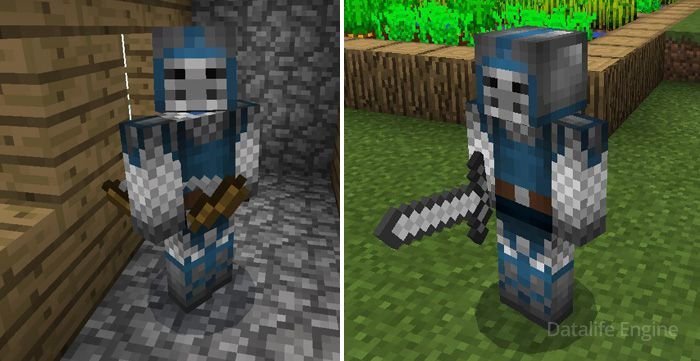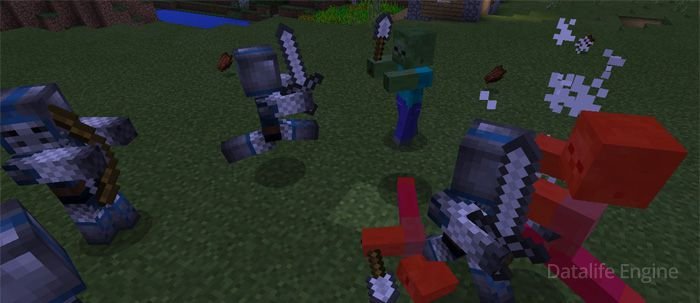 More features:
Fire a guard when he's not necessary for you
Heal guards and simple villagers by giving them some food
Villager don't have any sounds
Villagers Come Alive Addon