Rainbow Parkour ( Parkour) map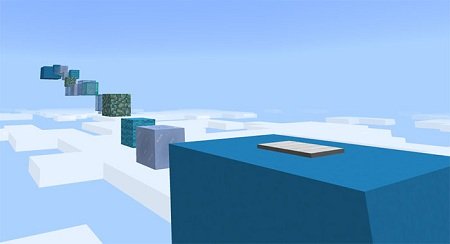 Rainbow Parkour is a cool card for those players who want to experience new emotions from the jump in the game universe of Minecraft Pocket Edition. Here you will find 10 fascinating levels, with each of them being of a certain color and all of them are different.
Here you can draw a parallel with other parkour maps in Minecraft, I will introduce that you need to go through a series of tasks with jumps and obstacles to pass the whole test!
Rainbow Parkour will be interesting for both experienced players and beginners since at every level you will find more and more difficult moments. As an example, you can distinguish hot lava or slippery glaciers. Thanks to all this you will be able to test your skills in jumping in Minecraft PE. You can play in single mode or in multiplayer. Successful passage!
Rainbow Parkour ( Parkour) map