The Palette Place (Custom Terrain)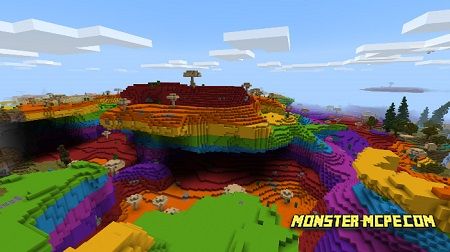 Here is represented a
map
with a new type of biome, which is called
Rainbow1
. As you can see it is very colorful, also it gives an opportunity for concrete to grow in any place.
Consists of (and amount):
1. Variations of dungeons — five
2. Variations of biomes — twelve
3. Usual structures — eight
4. Village structures — thirty-three
5. Types of trees — ninety-one
There you will see how beautiful new ravines, some of them will be with different ores. All the terrain will have amazing and different colors. In the underground, you can find amazing end room which is very colorful too. Please note, that command /locate will not work here, as far as it is not included in the basic natural world of Minecraft!
In general, this map was created for creation by other players their own mini-games, but here as you can see, was added different trees, ores, and many other things, for normal basic surviving in game.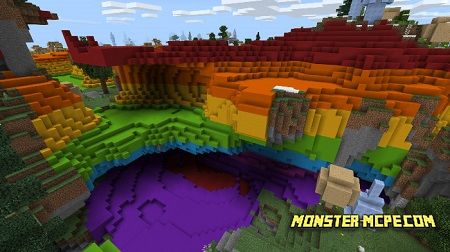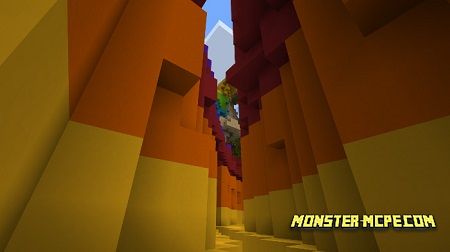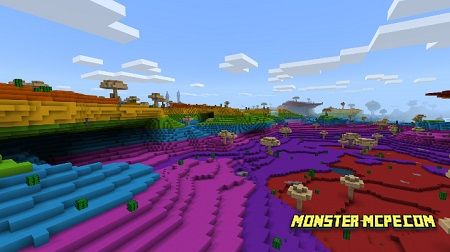 The Palette Place (Custom Terrain)