SG SkyWars (16 Maps!) (PvP) (Minigame)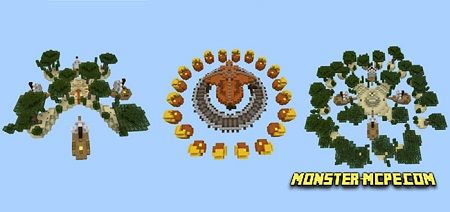 One more exciting
map
for multiplayer and perhaps one the best maps in Skywars map types, which is called
SG SkyWars
! In general, PvP mini-game has sixteen different maps for MCBE. Everything is automated with help of command blocks and RedStone. This mini-game is recommended for amount of players not less than 2 and not bigger than 4! Upcoming five big modes for map.
How it works?
Each player in game will be located on separate island, after that you can begin the fight! Please note, items in chest is not randomized.
As it was mentioned before, in general there are sixteen maps, all of these SkyWars maps is different each other. When the player will begin the game from the beginning, maps will be randomized.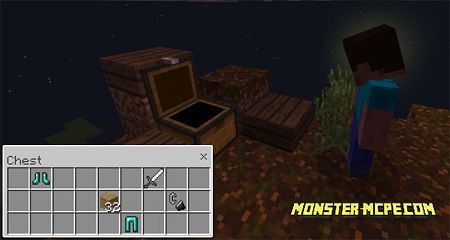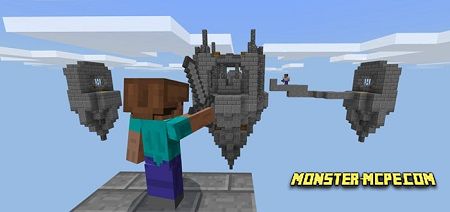 SG SkyWars (16 Maps!) (PvP) (Minigame)