Premade Realm Map (Survival)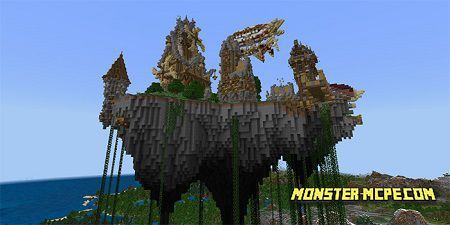 New survival
map
is available for each player who wants to add new world to personal realm. This map has some basic functions, such as crafting and system of cool loot. Also, with help of McEdit schematic file, some structures was transferred. Absolutely all functions works with command blocks.
Detailed description
In order to sleep, you need only one player at night.
From now, when you will stand on some blocks, they will give you additional effects:
— speed - grass path
— vision at night - mycelium
— resistance to fire - red nether brick
— Cobble, dirt, gravel, sand, sieve, hammer
In different areas player will get random key.
— You have chances 50 on 50, for getting key of different range, from common to legendary. As you guess, legendary key is the best of available, but it is the hardest to get it.
— These keys, will help you to get special loot which will be useful for player in survival mode.
In order to get different items, each player can crafting personal things.
— Recipe can be crafted by putting it on dropper and stand on it, after that look on result.
On the screen you can see the compass on HUD.
And many others.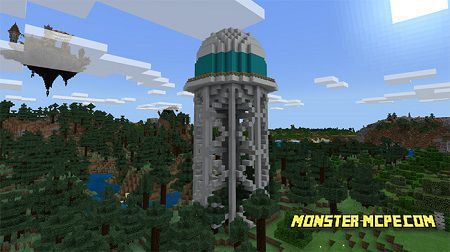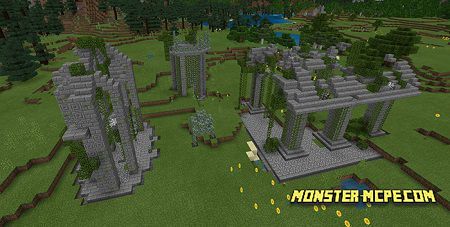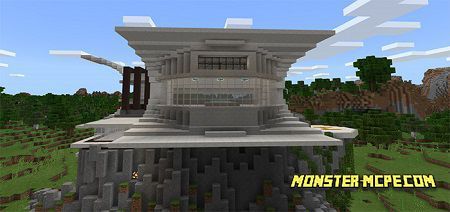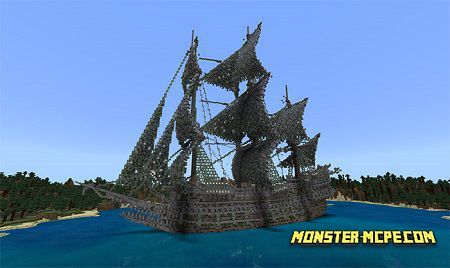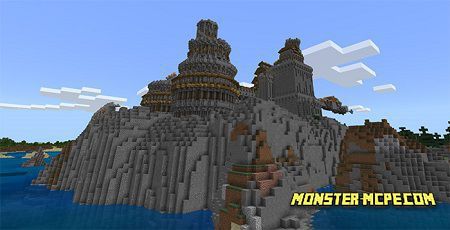 Premade Realm Map (Survival)