SG GenChunk Map (Survival)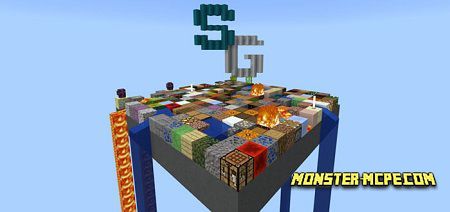 Pretty exciting and at the same moment difficult challenge for you represent SG team with new
GenChink
map! The main aim of player is to survive standing on one of chunks, which is generated in random way. You should find out, in what way blocks will generate in order to survive. This
map
is for those who like extreme maps with difficult objectives, in order to test your skills and to get new experience.
Map is recommended to play in survive mode.
In order to start, press on the button, which you may see at your spawn place. After that, generation of chunks will start.
Each block will be generated in random way, that is why it is impossible to know what block you will get.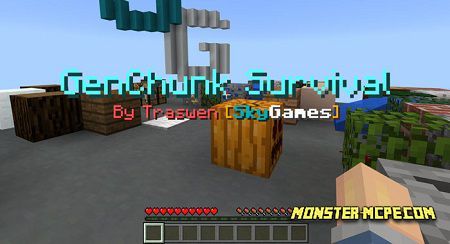 SG GenChunk Map (Survival)