Lava Dash Map (Parkour)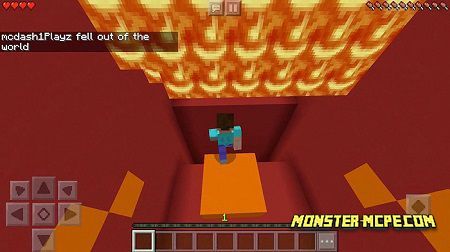 This
parkour
game is pretty exciting, here is a lot of obstacles with lava which you should go through using your parkour skills. Here, player can test his skills in parkour and get a new useful experience by completing each level of this mini-game. Mini-game easy and difficult at the same time, that is why it can be really interesting for you. The main aim is stay alive while jumping and avoid lava and obstacles.
Description of gaming process:
The main aim, as it was mentioned before, is run through the map, avoiding obstacles and falling lava which is reach you. When player will across start line, lava begins to fall down.
In general there are three levels, on each level lava falling with different speed.
After you complete each level you will get some rewards.