Don't Look Down! Map (Parkour) (Puzzle)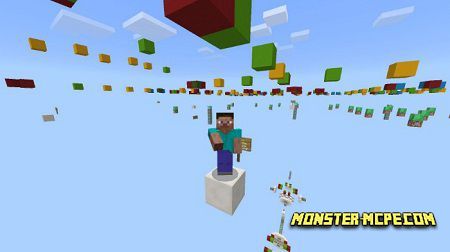 Amazing add for MCPE, it is map which is called Block Barrier. In general, this
parkour map
is consist of six levels, player will be spawned in sky, with infinite emptiness under your legs, except blocks. The main aim is to complete all the levels, using hints above your head (colored blocks), be attentive before making any movement.
Description of gaming process:
It is not so hard to complete this map, all you need is not to die and be careful. Follow the hints above your head. Each colored block has its own way.
Important note:
Player can use command — (/spawnpoint @p)

Use teleportation to other players.

Anti-cheat was activated on this map (that is why recommended do not use cheats).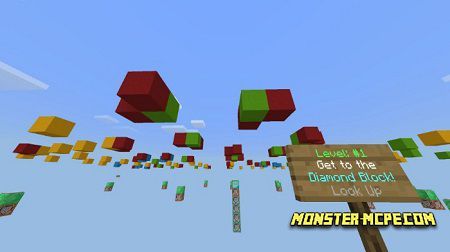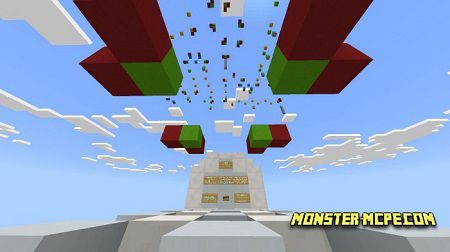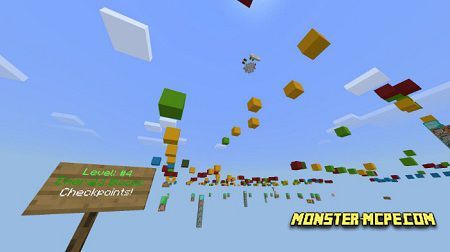 Don't Look Down! Map (Parkour) (Puzzle)