Savest House (Creation)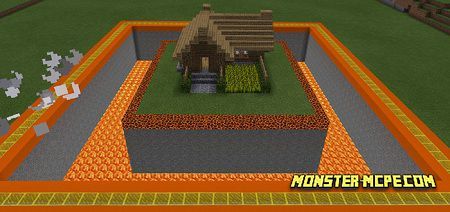 At the first sight, this house looks like usual house from game in survive mode, but it is only from the first sight. As soon as you will enter there, your adventure will begin. Inside house, player may find some chest, use it, for get access to special control panel. This panel gives opportunity to change level of security of house. Here is some of that special things which player can activate using that panel: walls of obsidian, trenches with lava, walls which can explode and wither turret.
At the first sight looks as usual house.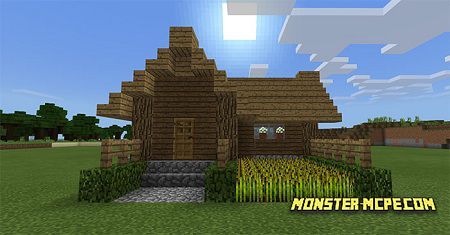 As soon as you enter there, you may see some chest, in order to get access to control panel, place there some item.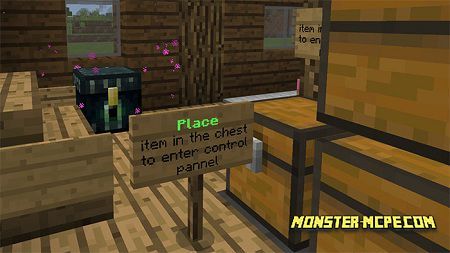 In order to activate some feature press the button. In order to disable, press the button on red block.