Find the Button (Save the Kittens) Map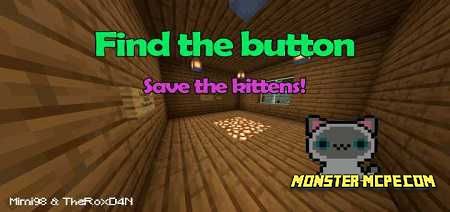 Do you like to play the game Find the button? If so, then you will definitely like the new game
Find the button
. You have a secret mission to rescue stolen kittens. Someone has stolen your kittens and in order to save them you need to overcome some obstacles in your path. Find all the hidden buttons and free the stolen kittens. Kittens rescue mission begins ...
This
mini-game
has its own story about which we mentioned above, no matter what it is, it is just funny!
We draw your attention to the fact that this mini-game is available for both single-player and multiplayer.
During the game you will visit various fascinating and popular places in the world of Minecraft. At each level of the game there is a hidden button that you must find in order to go to the next level. We note that it will not be as simple as possible it could be in other games of a similar genre. Why? Because at each level there is a chance that you will find a fake button that was placed on the map in order to confuse you.
Below you can see some examples of locations where you have to find a hidden button:
1. Forest location is a place where you need to be very careful and check all possible places: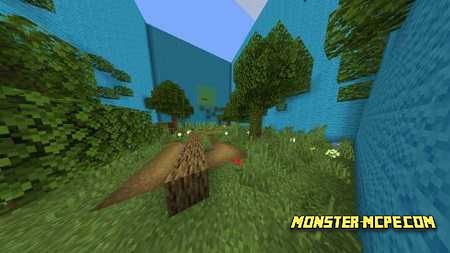 2. The nether location is the second level after you find the button in the forest location. Be careful and beware of lava: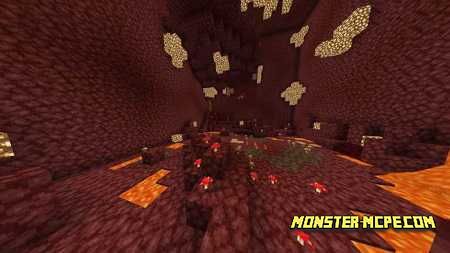 3. Also, the location of the End: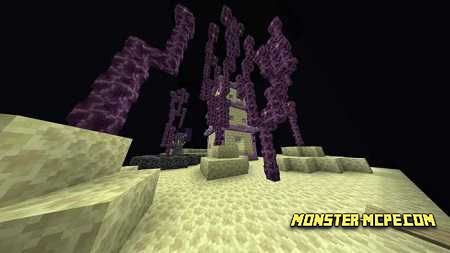 Find the Button (Save the Kittens) Map