SG The Bridge (Minigame)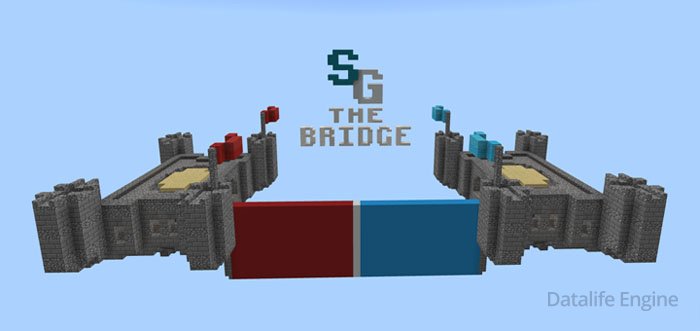 SG The Bridge
is a map with a mini-game that can remind you of one of the game features on the server-world called Hypixel. Here players are divided into two teams, and each of them has a common task. The bottom line is to go over the bridge and get on the platform. After that, the team earns one point from their enemy. Everything is fun and simple!
Gradually, the teams gain a certain number of points, stealing them from their opponent. Challenge will end when one team ends points.
How to play in this map?
Mini-game is simple enough, we advise playing with some friends in multiplayer mode. It is enough for about a few players to start the competition. Once players join the world, you can start the game challenge!
Your task is to get on the side of your enemy. Of course, you can attack opponents to steal their points. When you want to complete your task, move over the bridge and act. The winner will be the team that will be able to collect all the points of the opponent's team. Good luck, friends!