Fishing Rod PVP Map
Do you like addicting and funny mini-games? We are sure so, especially when you are competing with your friends! That is why we present to your attention a new exciting map called
Fishing Rod
! Perhaps the name of the
map
will already tell you something, but still, let's look at this mini-game in more detail.
This is, as you might have guessed, a new PvP map (mini-game) that can be played by two or more players and the most interesting thing is that your fishing rod will be your weapon!
But how does it work?
Everything is very simple, and also very fun, use your fishing rod to hook your friend (opponent) and drag him to your house crossing a special line. The winner is the team that drags the players to their side to their team house.
The new map has a special game lobby and arena, a place where you will fight, or in other words, fishing.
Let's take a look at some parts of the new PvP map below.
The first thing worth paying attention to is the game lobby. The place where you will spawn with your team and the team of your enemies: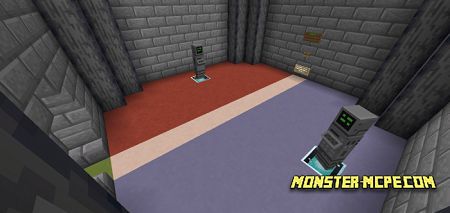 The second is the arena, where you will fish with the players, trying to hook your enemies and drag them into your house: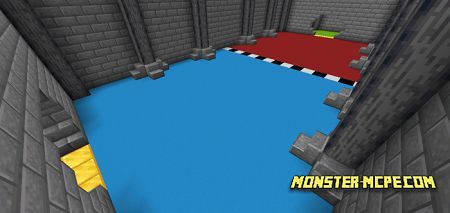 Also, players can find a special NPC mob that allows players to choose the desired team color: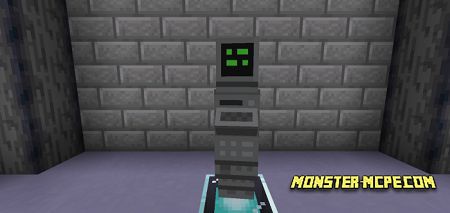 In the middle of this map, players can see a special line that divides the PvP map into two parts, blue and red, each of which will be designed for a particular team: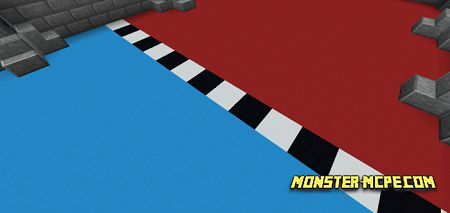 Earlier, we talked about the fact that players need to drag their opponent into the team house and cross a special line at the doorstep of the house to win: