Parkour Corridor Map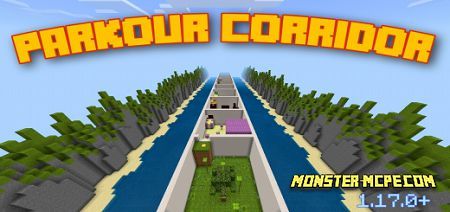 Are you a fan of parkour? Then the new
Parkour Corridor
map is what you need. This
map
allows players to go through a new parkour map with new obstacles. Get a new experience in passing the corridor of different parkour jumps. In general, this map consists of thirty different levels, each of which has a unique design and different obstacles.
From the first level to the last one, you will see different parkour locations with different biomes. Also, certain features have been added to this map to make your game more interesting and fun, for example, music. In general, the new map is not so difficult, almost all players will be able to pass it, you don't need to be a professional here, just have fun, both experienced players and beginners.
Find and open Easter eggs to speed up the process of passing this map. This map is presented in the form of a long corridor with small parkour rooms, each of which leads to the next. In total, the player has to go through thirty such rooms (levels), each of which has a different design and biome. The size of each level is 16x16.