Unspeakable Parkour Map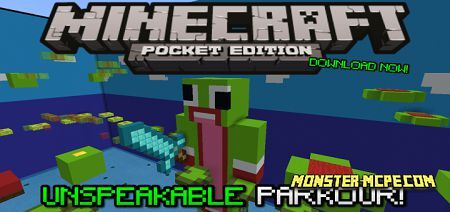 Would you like to test your skills on a new
parkour map
? If yes, and you like parkour challenges, then the new map is exactly what you need! This is a fun map for both experienced players and beginners. Here you have to overcome twenty levels, each of which has about ten or fifteen jumps. With each subsequent level, jumping becomes more difficult.
Requirements:
1. Don't cheat (for a better experience);
2. Don't break blocks;
3. Do not fight, only a peaceful regime;
4. Only adventure, fun, and experience!
If you have very little experience in parkour, you can use creative and after falling again stand on the block from which you fell.
Please note that this map contains checkpoints!
Screenshots of parkour map: