Death Swap Map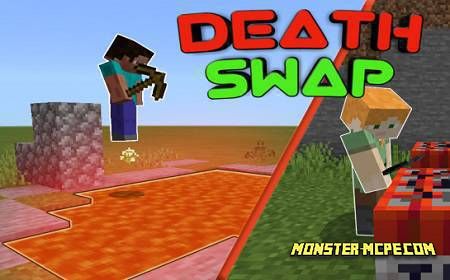 We present you with a new
PvP map
for you and your friends. This is a new PvP map where positions for each player will be randomly changed in order for one of you to die. Positions change every four minutes, so you have only four minutes to find a way to kill your opponent.
If you have not found a way to do this, then most likely you will die. This is not an easy PvP game, but very addicting and interesting. If you are confident in your abilities, then accept this challenge.
The game supports English and Spanish languages.
Available for two players only!