Potions Parkour Map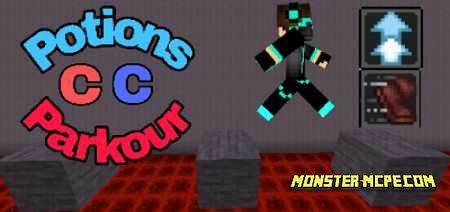 We present to your attention very interesting
map
parkour where your character has his own goal, namely to escape from prison. Your character was caught by mistake by the police and now you need to find a way out to freedom as soon as possible. To do this, you need to go through several levels of parkour, where you need to use your parkour skills. Use the available tools to overcome parkour levels and various obstacles. A new experience for all parkour fans.
Attention: Please note that this map was created for a single-player only!
As in all parkour maps with several levels, this map has difficulty levels. Starting from the first level and each subsequent level will be more difficult than the previous one. Do not forget to use additional tools to make it easier for you to pass certain places on the map, and also see the available tips.
Below you can see some of the locations from the game:
1. Lobby: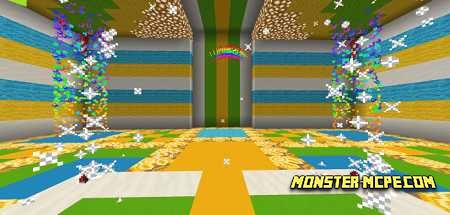 2. Prison (prison cell):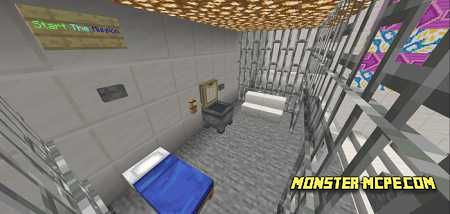 3. First level (do not underestimate, be careful):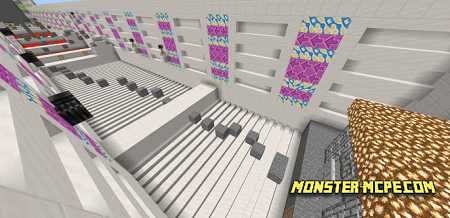 4. More difficult levels: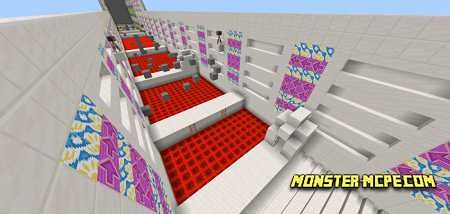 Please note that in this map certain blocks give the player certain additional effects. For instance:
1. Concrete: Levitation;
2. Dirt: Slowness;
3. Gold: Blindness;
4. Diamond: Diamond or Redstone block;
5. Redstone: Suicide (kills the player).