Skyblock Map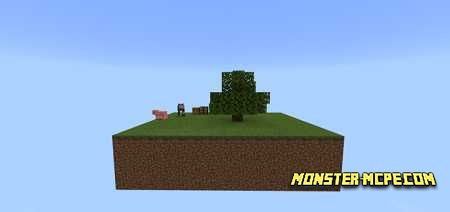 Do you like playing maps like Skyblocks? If yes, then the new
SkyBlock
map is what you will definitely like. This is a new
map
with unique new skins and new features. We also draw your attention to the fact that the nearest blocks will not be visible to you, in order for you to get to them you should move directly placing blocks under your feet, the further you pass the closer the islands will be.
Players will also have a good opportunity to receive a small reward. This bonus is given to players after completing a certain challenge, namely after passing certain obstacles. You have to overcome various obstacles and kill different hostile mobs.
On your way, you can face obstacles such as:
1. Create a shelter, namely a house that will serve you as your reliable fortress;
2. Visit all the islands;
3. Find villagers and trade with them;
4. Kill hostile mobs on the island of monsters;
5. Craft a stone generator;
6. As always, plant a tree;
7. Create your own small farm by planting a tree, building a house and taking care of animals;
8. Each player has the opportunity to invite a friend and go through all the challenges together;
9. And the last thing is to create a trap for the mobs.
This is a wonderful experience for both experienced players and beginners.
Below you can see screenshots of the new map: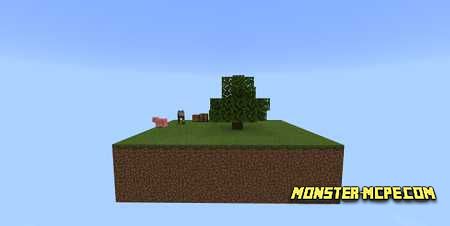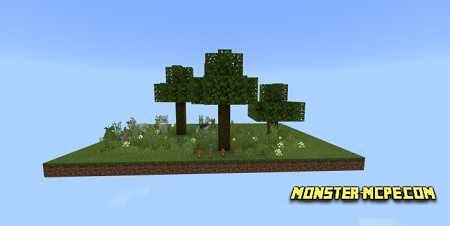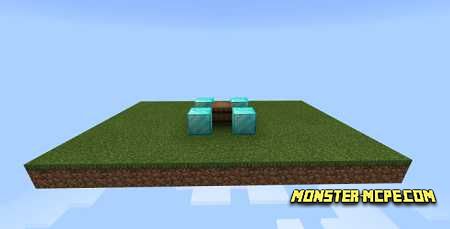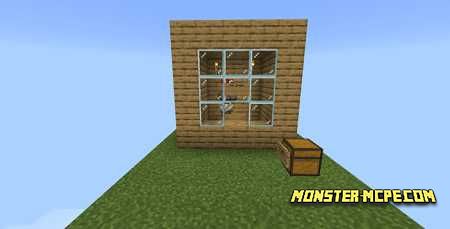 And also with Shaders: