10 Command Creations Map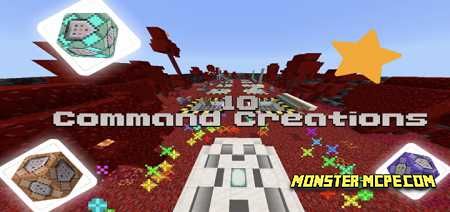 We present you with a new fascinating
map
on which you can find ten new creations. Each creation has its own unique features. All creations are quite simple but very interesting and useful. New creations have certain levels ranging from simple to difficult. All new creations use certain command blocks, some of them use more advanced ones. This is a wonderful new experience and just an interesting pastime while learning something new and unique.
As you can see below, the new map is created in the style of the new Nether update. Your little trip and exploring a new world will begin with the Lobby. This is the place where you spawn.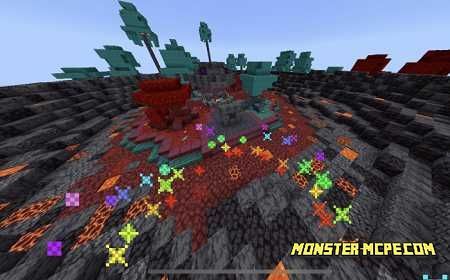 In the lobby, players can find a special NPC that can easily move you to the area with new creations.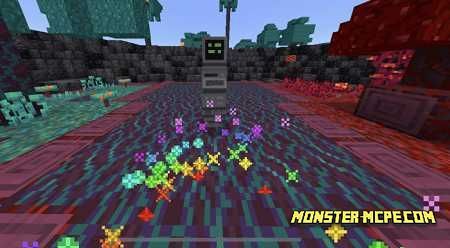 In the new area with all the new creations, you will find ten different creations with unique and new features. Explore each of them and discover a new experience for yourself.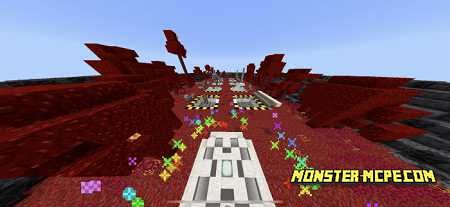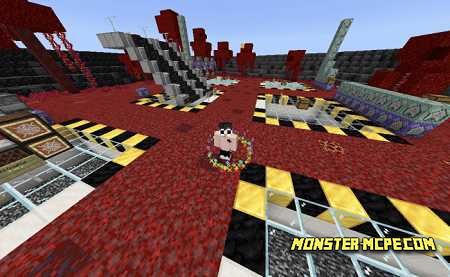 Each map has a beginning and an end, at the end of this map you will find a unique creation that, using command blocks, can create several items at once.