PaintBall Map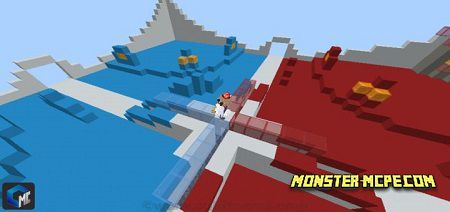 A new exciting
mini-game
for you and your friends called
PaintBall
. In this game, players will be divided into two teams, each of which in order to win must score 100 points. The first team to score the required number of points will be the winner.
How to play?
The game begins with the players having a cooldown within 3 seconds, after which you will receive your paintballs. During the cooldown, players can see the countdown to getting their balls.
After death, the player will have 3 seconds for respawning.
In order for the players to earn as many points as possible, you need to hit snowballs at your opponents as often as possible. If a snowball hits your target, you will kill him and get points.
The team with 100 points will win the game!
If none of the teams scores the required number of points before the time runs out, there will be a draw.