Download Minecraft 1.13.0.15 for Android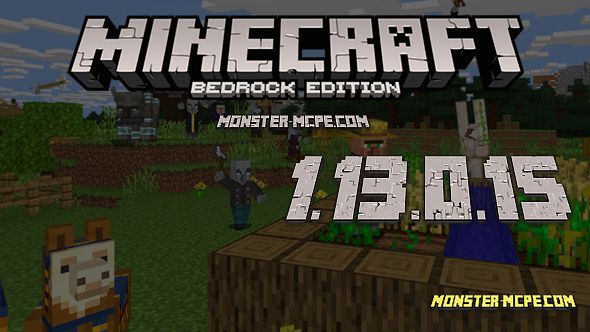 We are glad to welcome you to our site. We present to you the news about which we recently became aware, and we will talk about the functionality related to
skins
in the Minecraft world! This information is verified. This information has been officially published by developers. From now on, the player will be able to create his own unique character in
Minecraft 1.13.0.15
. In addition, the game fixed bugs for Android devices.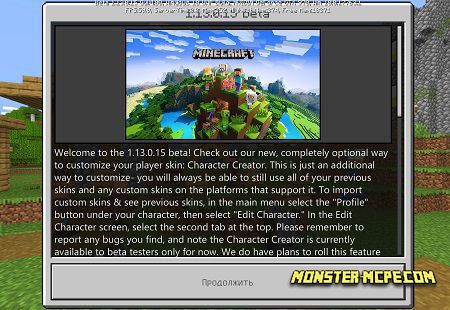 What does the new Minecraft 1.13.0.15 update give us?
The most important thing is what has already been mentioned earlier, but it is about the ability to create your own unique character. As it turned out, this function was already in the game but was hidden. From now on, this function is available to any interested player, and most importantly Officially!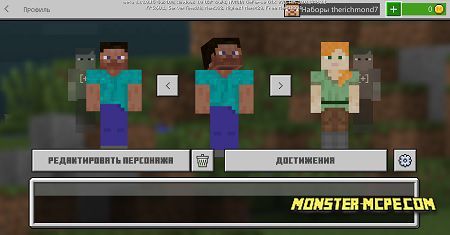 Currently, 100 free items are available, all additional accessories will be paid. In addition to the ability to change the character's appearance familiar to all of us, the player will have several additional abilities. Below we will consider all of them:
— The player can modify the hairstyle of the character, as well as select a hat;
— Ability to change the size of the body and arms.
At the same time, the player can use an ordinary standard skin or use the new function. All you need for this is to go to your character's editor, click Edit, select the category of classic skins, click Purchased, Import, and then select a skin.
Everyone knows that each update carries a list of specific fixes; in this update, more than 36 errors were also fixed. Work was done on the performance of the
game
and the main bugs.
Download Minecraft 1.13.0.15 for Android