Download Minecraft 1.6 for Android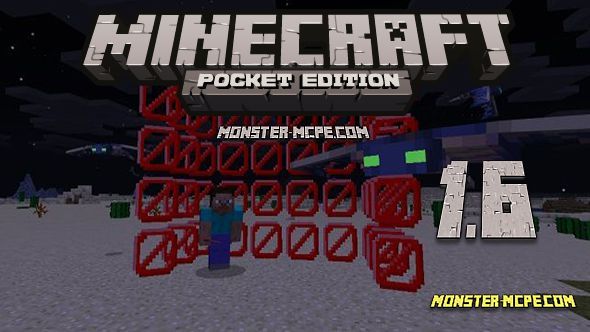 We are glad to inform you that a new version of
Minecraft PE 1.6.0
has been released, we know how many players are already waiting for version 1.6.0.1 since, unlike 1.6.0, there will be a large number of innovations. Here we will talk specifically with you about
Minecraft PE
1.6.0, the list of innovations of which is quite small, but still useful for players.
Short list:
— New barrier block;
— In the night sky, you can see phantom mobs that will now spawn there.
Let's take a better look at the changes and bug fixes in
Minecraft 1.6.0 for Android
.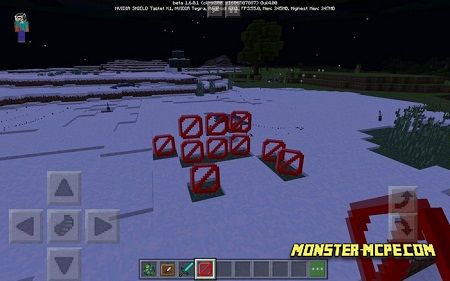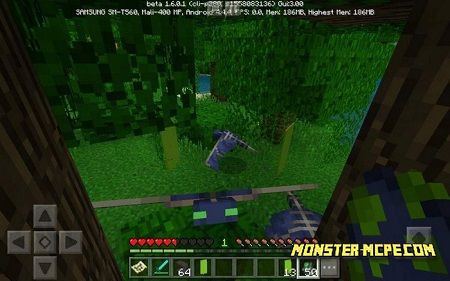 Changes and bug fixes
— Error in using Pick Block at the place of death of mobs;
— The speed of load in the menu has been improved;
— The correct flow of water down with water fountain block;
— The correct map update, now held in the main hand;
— If the portal appeared in spawn point, the player can return to OverWorld;
— Fixed bug with skeletons;
— Wolves will no longer get stuck during attacks on skeletons in the water;
— From now on, Blaze and the Snow Golem will attack each other;
— The player can ride only mules and donkeys;
— The player's use of the /setblock command on one of the parts of the chain, will turn or update the Redstone chain;
— Using command blocks, the player will correctly manage Redstone power;
— During the transaction with the villagers, the player can move the cursor of the gamepad.
More details about two additions:
1. A phantom is a rather evil mob that looks like a big butterfly with green and big eyes, around which you can see a large number of multi-colored particles.
This mob can cause damage to a player from 4 to 9 units. Has 20HP. The player can meet this mob flying around his house at night.
2. The barrier block. These blocks can be used by map developers in order to prevent players from getting into prohibited places or in any other locations. New blocks can only be obtained using commands, and will also be invisible in the interface. Barrier blocks can be used in almost any of the modes except Creative!
That's all for now, but don't forget that on our site you can find a lot of useful things for
Minecraft
, such as maps, mods, textures and much more.
Download Minecraft 1.6 for Android