Minecraft PE 1.7.0.2 APK Free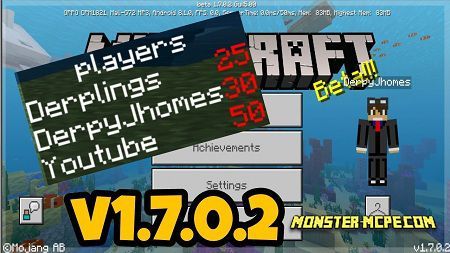 Mojang updated previous version of game to a new version of
MCPE
, it was MCPE 1.7. For now, it is
MCPE 1.7.0.2
. It was unexpected version, which is gives us in future many of new beta versions of developer. MCBE 1.5.3 is the most stable and latest released version, without any losses of inventory and lags, you can use it or try to test a new one, to check some new features and explore something new.
MCPE 1.7.0.2 changes:
You can check scoreboard, how it will looks like.

From now, in Peaceful and Creative modes, player able to eat.

In case if you mentioned some player, his name will be highlighted.

In order to see all the nicknames of players use — @.

Using available added command — /gamerule commandblocksenabled

Changes in Marketplace.
Minecraft PE 1.7.0.2 APK Free