Minecraft PE 1.19.10.03 for Android [Release]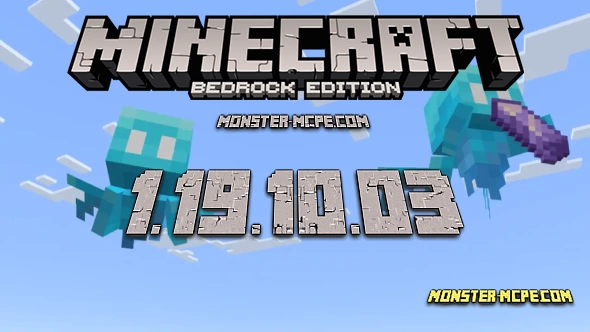 The developers have released a new release of
Minecraft 1.19.10.03 for Android
. In the update added 193 changes and fixes from the test versions: the command /locate, Allay duplicating and improving the Spectator Mode.
What's new?
The release added everything from past test versions. Most importantly:
Removed the "Vanilla Experiment" and "Wild Experiment" switches
Moved significant improvements to Spectator mode
Allay Duplication
Transferred the ability to duplicate. There are other features:
Dances next to the Jukebox.
Stops dancing when the Jukebox is turned off or away from it
If you give Amethyst during the dance, there will be a sound, hearts, and a second Allay
Duplication have a 5 minutes cooldown
Search for biomes and structures
Expanded the ability of the
/locate
command to search for biomes and structures. How to use:
To search for biomes, type "
/locate
biome name_biome" into chat
To search for structures enter into the chat "
/locate
structure name_structure".
After entering the command the player will get the coordinates of the desired location
Spectator Mode
The developers have updated Spectator Mode:
Effects don't work.
Can't affect the game world
You can breathe in water.
Pistons do not push the Spectator.
Movement does not reduce hunger
Movement sounds do not work
Shells can go right through
Changes and fixes
Added 193 changes and fixes. All carried over from previous test versions.
Minecraft PE 1.19.10.03 for Android [Release]