Minecraft PE 1.18.30.04 for Android [Release]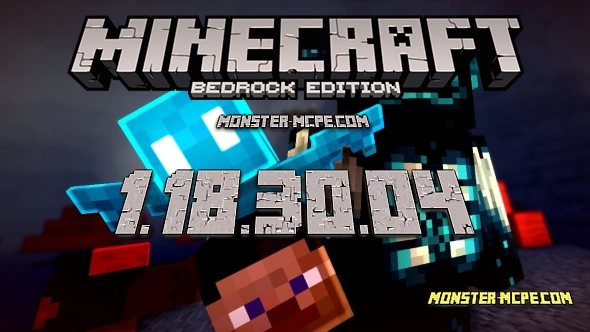 The developers have released a full version of Minecraft 1.18.30.04 for Android. They updated the New World Creation Screen, made 73 changes, fixed 75 bugs and added 66 technical changes.
New World Creation Screen
Improved the world creation menu. Changed the navigation, updated descriptions and worked on the design. Will gradually appear on all types of devices.
Changes
Introduced 73 changes. Learn more:
Added all the changes from the test versions of Minecraft
Reals not working longer than 18 months are automatically deleted
RenderDragon engine works on all devices
Added mobs, items, blocks and biomes to Experimental mode
WardenAllayAncient CityDeep DarkDarkness effectSculk BlocksBoat with a chestObserver mode appeared
Fixed bugs
Reduced the number of crashes
Transferred all fixes from beta versions
Known bugs
Two bugs. Major:
Teleporting creatures to unloaded chunks causes them to disappear
There are problems with using the camera on touch devices
Technical Changes
Added 66 technical changes for addon development and testing.
Minecraft PE 1.18.30.04 for Android [Release]