Download Minecraft PE 1.5.1 APK MOD Full Version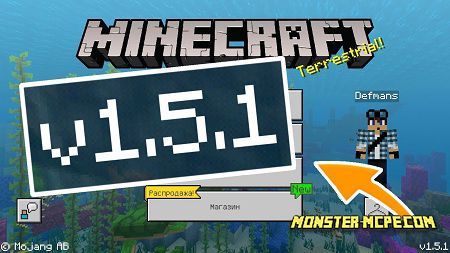 At this year, we will get an important updating for
Minecraft 1.5.1
! Updating underwater world and in particular, for the ocean. Ocean in
MCPE
was always empty. Everything will be changed in ocean and sea. Content will add a new interesting sense for game with new locations and creatures. Such as: reef, trident, algae, fishes, dolphin, new physic of water, ship crashes, this is waiting for you in the nearest time.
Minecraft PE 1.5.1 - new adds:
New item:
Trident - use it underwater;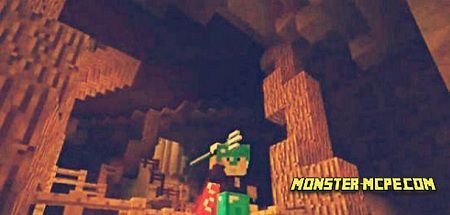 Water physic in MCPE 1.5.1:
Water and some of new items can flows through slab and fence, also, items can float;

Generation in Minecraft PE 1.5.1:
Wrecks: you can find there new treasure;

Bubble column;

You can breathe if you will be above it;

Generated in ocean on the bottom;
Blocks in MCPE 1.5.1:Mobs in Minecraft PE 1.5.1:
Insomnia - this creature is searching for those who haven't slept for a long time, it is flying creature and it lives in sky;

Dolphin - they help players to find treasure underwater, also;

Turtle - as soon as they will hatch from eggs, they run to the water;

Fishes - all types of fishes now have their own models.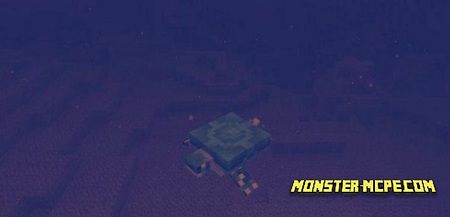 Download Minecraft PE 1.5.1 APK MOD Full Version