Minecraft PE 1.16.0.2 for Android (Release)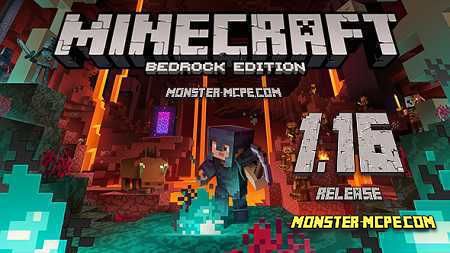 And here is the long-awaited full version of
Minecraft PE 1.16.0.2
which was released on June 23! The new
Nether update
is already available on all platforms, including Android mobile devices. After lengthy releases of the beta versions of the Minecraft game, namely the Nether updates, the developers of the Mojang studio released the full version of Minecraft Pocket Edition 1.16.0.2.
Today it is already a fully functional and stable game. Quite a lot of time has passed, dozens of beta versions of the game have been released, thousands of bugs have been fixed, game aspects of Minecraft have been improved, all this and much more is already in the stable version of Minecraft Bedrock 1.16.0.2.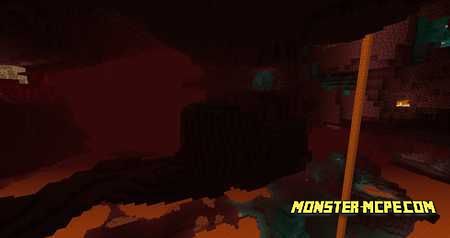 On June 23, the new version of Minecraft Bedrock 1.16.0.2 was introduced to the whole world and the Minecraft community, for more detailed information you can find in our Minecraft 1.16 article! It describes all the new features of the Nether update. This version gives a huge amount of cool and most importantly exciting content to all players and fans of the Minecraft world. New locations, biomes, mobs, items, functionality, and much much more.
In addition to all this, with the release of the Minecraft PE 1.16.0.2 update, new emotions were added to the game, which is called:
1. Pickaxe!;
2. The hammer!;
3. Diamonds for you!
And the most important thing is bug fixes! This time it is already 236 different errors and bugs that were fixed by the developers of the Mojang studio. A huge amount of work has been done on optimizing the game and improving gameplay. Performance has also been improved, allowing players to play the game even for devices with low performance.
Minecraft Bedrock for mobile and Minecraft Java for PC devices are even closer as developers have added 51 changes for Java Parity!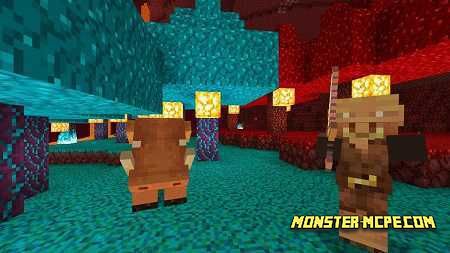 Minecraft PE 1.16.0.2 for Android (Release)