2101: A Minecraft Odyssey Texture Pack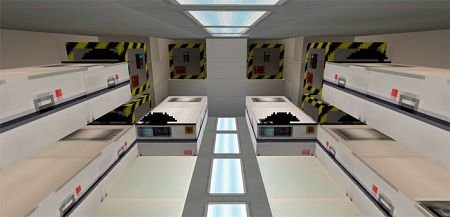 A Minecraft Odyssey Texture Pack will create a new graphics in your game world, thanks to which the environment will become much more realistic and modern. The creator of the resource of the pack was undoubtedly inspired by the design of the popular science film of the 1960th years with the same name. If you like the space theme and the futuristic mood in the game, then we advise you to try this addition!
Texture Pack Minecraft Odyssey will be very useful to every player who does not mind seeing something new. In particular, this supplement will help you if you have an idea to create a space base. Modern buildings with this texture pack will look like a futuristic style!
The graphics of armor changes, in the new version of textures there are no bugs with armor. New textures will be in purple color and some other blocks.
2101: A Minecraft Odyssey Texture Pack