Night Vision Goggles Resource Pack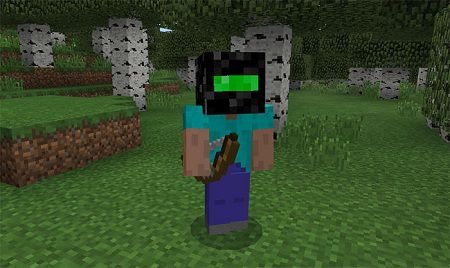 Night Vision Goggles is a fairly simple graphical addition for your Minecraft PE gaming application. With its help you have the ability to see better in the dark, this is a special function of night vision in live mode! This effect is obtained by replacing the standard textures with new ones, you just need to dress the pumpkin and the character will be able to see in the night darkness!
As you might know, the user interface changes its appearance if you put a pumpkin on the head of your character. At the same time, with new textures, the night vision effect will be created. Nothing but graphics in the game will not change, that game processes will remain the same, and only the night vision will be added. Honestly, the player's vision will not get better, but it looks exactly cool!
Night Vision Goggles Resource Pack