Halloween Texture Pack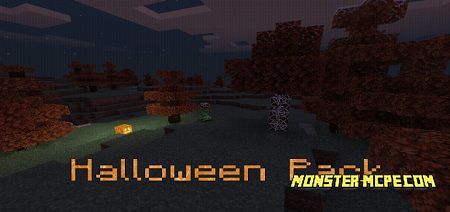 A new
texture pack
specifically for the upcoming
Halloween
holiday that will help you decorate your Minecraft world and make it more eerie and fun. Your world will become more creepy thanks to Halloween-style mobs, a food festival, fall foliage, and more.
This texture pack adds a large number of new textures, below you can see an example of how it will look in the game:
As previously mentioned, autumn leaves were added, this conveys a certain holiday atmosphere to all players. Also, the bunch of grapes was redone in cobweb.
Also, below you can see the mobs that have been remade in the style of Halloween:
This is not the whole list of mobs, The Creeper, Iron and Snow Golems have also become re-textured.
And also in order to make the game look completely festive and more interesting, the game menu has also been changed.