Wendigo Shaders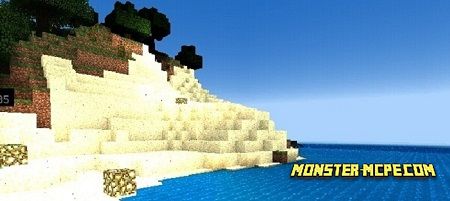 These
shaders
, perhaps is the most brightness in MCPE world. We recommend not to use this mod if you have weak eyes, it means if they are able to get tired quickly of strong brightness, of bright screen, or playing MCPE during the daylight, when the sun is shining at full power, it will harm your eyes. Also, we recommend you to use this shader and play a game at nighttime, the glowing of objects will be more pleasant. Note, that this glow is not the same, as at vanilla version of game and has no cubic appearance.
What was added?
From now Moon/Sun, shining brighter than before

Improved sky

Modified menu

Mobs are glow: spiders, endermans, blazes and drowned mobs

Transparent armor

The sources of light is brighter

Color correction was changed

Improved shadows.