X-Ray Texture Pack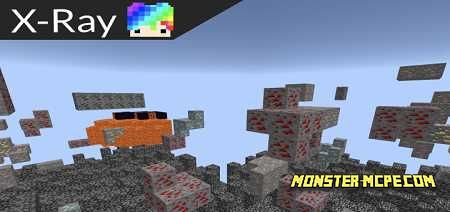 Would you like to find useful materials and ores faster and easier by playing on different servers? If yes, then the new texture pack is what you need. The new
texture pack
is called
X-Ray
, and for a reason, this texture pack allows players to easily find the necessary ores and ore caves.
Anyone can customize this mechanism, it is a simple process. A large number of different settings are available.
How does it work?
It's very simple, just install and use this texture pack, if you have any questions, below you can find a guide. To change the settings in the game, simply click on the gear and adjust as you would like.
Move the slider in the settings panel. In total, eighteen different settings are available to players.