Nether Features Add-on 1.16+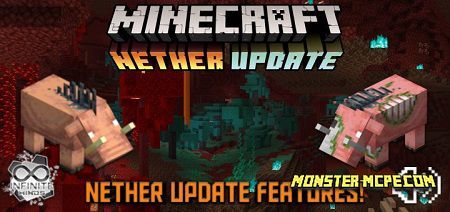 A new cool
addon
that allows players to use some additional features of Nether Update in Minecraft Bedrock Edition. This function has been presented so far only for the PC version of the game Minecraft. For this reason, the use of this addon will give you the opportunity to pre-test some of the features of the new update.
What's new in this addon?
Using the new addon you can see the modified Hoglin models. Models have been changed so that they would be more similar to models from the Java version of the Minecraft game. For those who have not seen, you can look at the screenshot below to see how it looks in the game: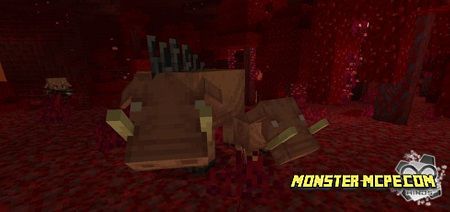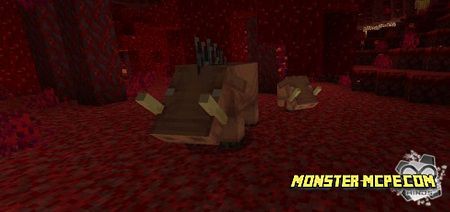 A creature like Zoglin has been added to the Minecraft world. This is the same Hoglin creature only after he enters the Overworld. If Hoglin spawned or moved to the Overworld after 15 seconds, he will turn to Zoglin. You can see how this creature looks in the screenshot below: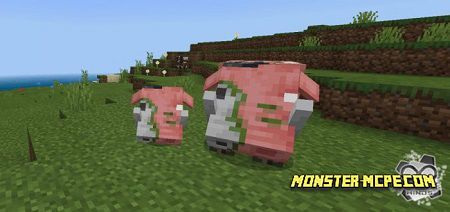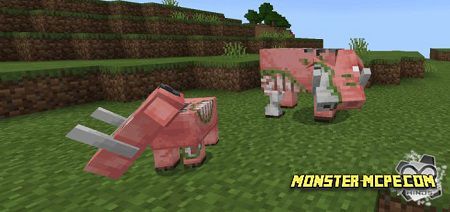 A structure called Nether Fossil is available in the mobile version of the game. All 14 models have been added from the Java version of the Minecraft game. This is the structure that is generated in different places of the Nether dimension. They are mainly generated in the sand valley.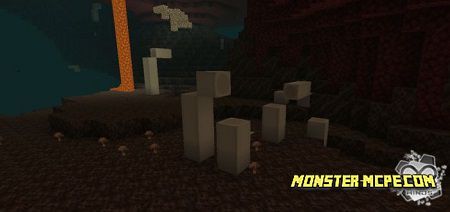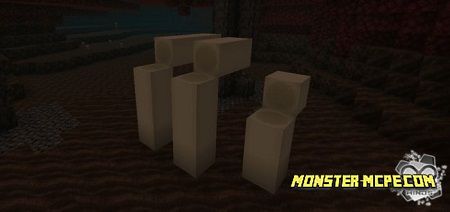 The whole eerie atmosphere of the Nether dimension is felt by the player's thanks to new sounds that were also added from the Java version of the game. But we draw your attention that new sounds require more memory and + 30MB of memory will take on your device. If your device does not have enough free memory, this is not a problem, you can use the addon without new sounds.
And the last one is the use of the new panorama that was added from the Java version in Minecraft PE.
Do not forget to activate the Experimental game mode!
Nether Features Add-on 1.16+