Pool Party Add-on 1.15/1.14+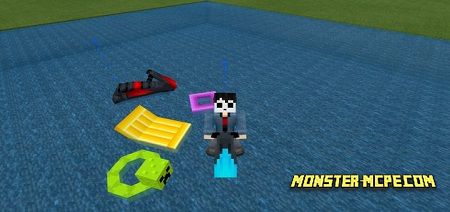 A new
add-on
that adds more than 45 new interesting objects to your Minecraft world, each of which represents four different groups of objects. New objects will be a great addition to decorate your pools, lakes or beaches. In any place where there will be water, you can easily take advantage of one of the available swimming elements.
What will be added?
Such swimming objects as a swimming ring, a swimming raft, a raft with the figure of some creatures and a jet ski will be added to the game. As previously mentioned in the game there will generally be about 50 different swimming elements. Some new objects are available to players in 16 different colors. And yes, the player can ride on each of them.
This is a very fascinating add-on using which players can have fun with their friends in the world of Minecraft.
Please note that these objects cannot be crafted or obtained during survival. New objects are created only as a decoration and spawn only when using a special spawn egg.
An additional feature of these swimming objects is that each of them has the property of being stacked on top of each other. This means that players can place each object on top of another. We remind you that a player can ride each of them.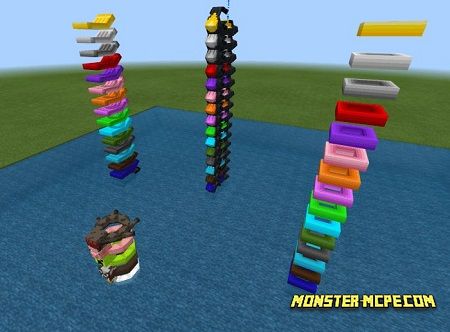 Let's look at all the new swimming stuff.
New swimming stuff:
1. Swimming rings: simple enough design but available to players in all 16 colors. See below how they look in the game: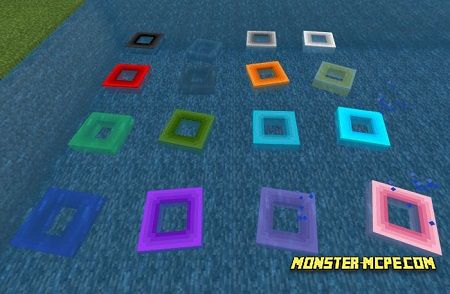 2. Swimming rafts: using it, players can relax under the sun while floating on the water, also available in 16 colors. See below how they look in the game: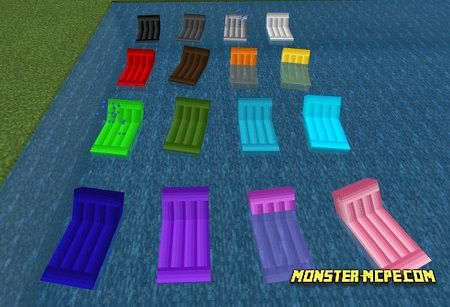 3. Jet skis: Using this swimming mechanism, players can swim on the water much faster. The jet ski is available in 16 different colors, but please note that some of its details remain unchanged, such as the steering wheel and seat. In addition to this, behind the jet ski, you will see water splashes just like in real life. See below how they look in the game: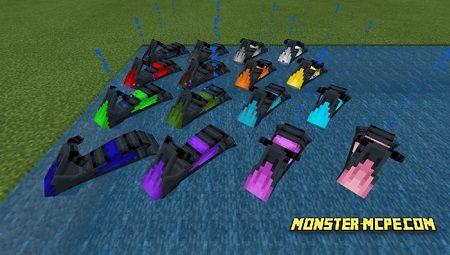 4. Swimming ring with the figure of some creatures: only 5 types are available. Which types you can see below: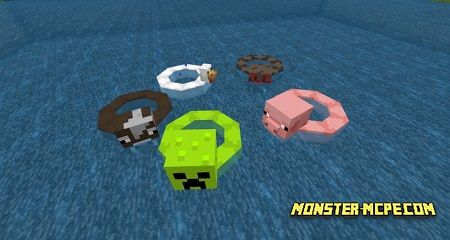 Pool Party Add-on 1.15/1.14+