Jet Ski Add-on 1.12/1.11+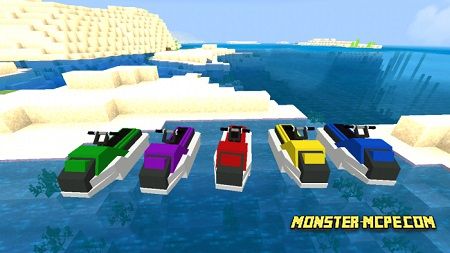 A new
add-on
called
Jet Ski
is available, this add-on will be very useful for those who love to travel in the world of Minecraft on water. From now on, you can move much faster and more comfortable than it was before, the new jet ski is better than the usual, old boats. This transport can easily provide you with good speed and comfort while traveling, and pleasant handling and original design will only complement your journey.
Creator:
@AndiuberOficial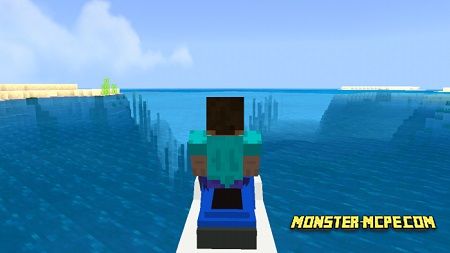 Features add-on Jet Ski
In order that you would like a jet ski, even more, you can change it a little, namely, change its color to one of the available ones. Nice design and detailing make this type of water transport original and much more interesting than a regular boat. You can test it on the water in a pond, lake or sea, all you need for this is a special command or spawning egg. Choose an egg color that you like the most and enjoy. This transport will appear where you summon it.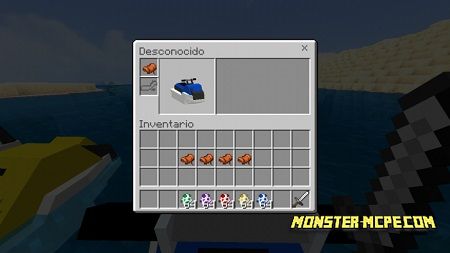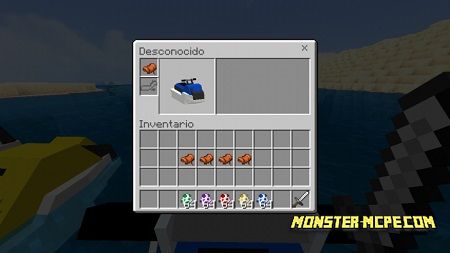 Another very useful feature of the jet ski is that you can travel with your friend! Two seats, make it more comfortable.
Download this add-on for
Minecraft BE
for your Android device, also see other add-ons,
maps
, mods and more on our website.
Jet Ski Add-on 1.12/1.11+