Simple Sitting Add-on 1.16/1.15+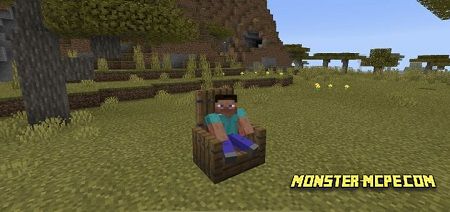 Would you like to sit in the game when you want? Yes, it's not so simple, because as we all know, this can only be done using some kind of mod, for example, an invisible pig, or furniture that will allow you to do this. Also, all players know that most of the normal furniture is placed inside a building most often used as decoration.
From now on, everything will be much simpler. Using the new
add-on
, your character will have the opportunity to sit on any selected block using only one command. Type just one command and your character will sit on the desired block!
But that is not all! Besides the fact that your character can sit down, he can also lie down. It is possible using that very new command and sneak. This allows your character to relax in a comfortable bed.
In order for your character to stand up, all you need to do is just to move or jump.
Use the command: / function sit, we also draw your attention that for the Survival mode you need to use cheats.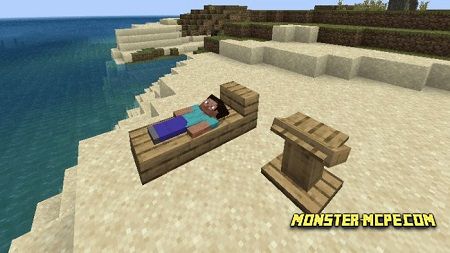 Simple Sitting Add-on 1.16/1.15+