Creepnoobs Add-on 1.15/1.14+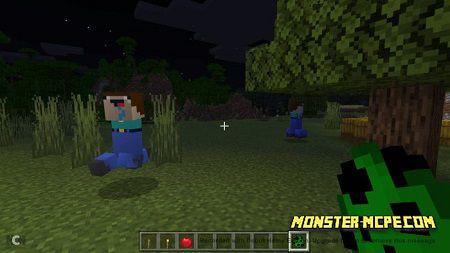 A new
addon
using which you can add new creatures to your Minecraft world, such as
creepnoobs
! Do the new creatures remind you of someone you might have seen in the game? We think so! This addon adds a kind of creeper called creepnoob. These creatures can fly, explode and then turn into a chicken.
Where did they come from?
Creepnoobs are creatures that are the ancestors of common creepers. These creatures for many thousands of years improved their flying skills, they did this by jumping from a height over and over again. Only at night creepnoob will be dangerous, during the day this creature will again become a chicken.
In other words, it is a creeper who has the ability to fly and turns into a chicken in the afternoon!
Creepnoobs Add-on 1.15/1.14+