Many Creepers Add-on 1.16+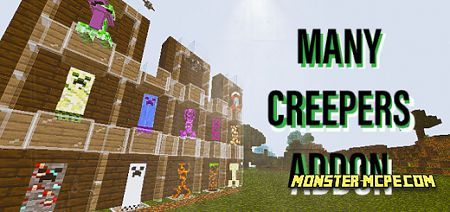 A new
add-on
that adds new types of the creeper to the Minecraft world. In general, the game will feature 15 new types of this mob. All this is done in order to diversify your game world, as well as complicate your game. Some creepers have their own unique abilities.
So let's move on to considering all the new types of creepers:
The first type of creeper is Bolt Creeper, which has the ability to create thunder that can hit a player;
Second, it is Snowy, after the explosion creates a snowy structure;
Water type — generates water;
Fiery type — generates fire;
Creeper type Ore — generates a mineral structure;
End type — has the ability to quickly teleport;
Creeper Type Cake — generates a cake after an explosion;
Earth type — has the ability to create an earth structure for an explosion;
Wither — may cause a withering effect on its target;
The Creeper Bat — has the ability to fly and move fast;
Pet — you can tame it using gunpowder;
Glowstone creeper type — creates a glowstone structure;
The inverse type — is able to move objects located below and move them higher;
Shulker Creeper type — does not explode, but can shoot with shulkers.
Below you may see the pictures of how they will look like in the game: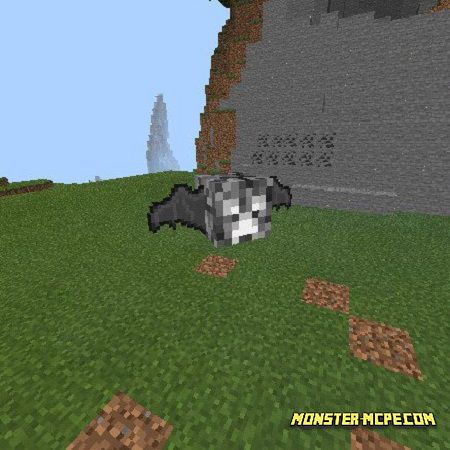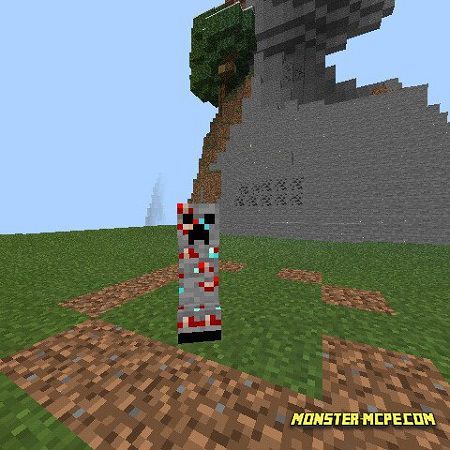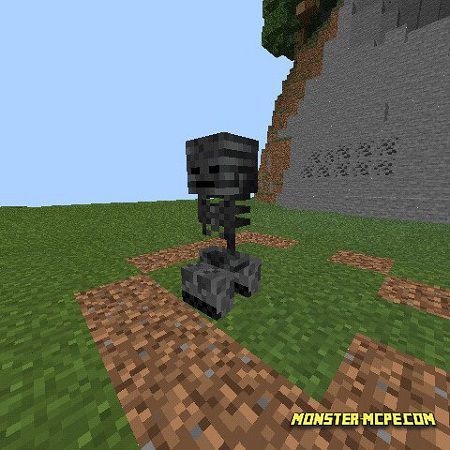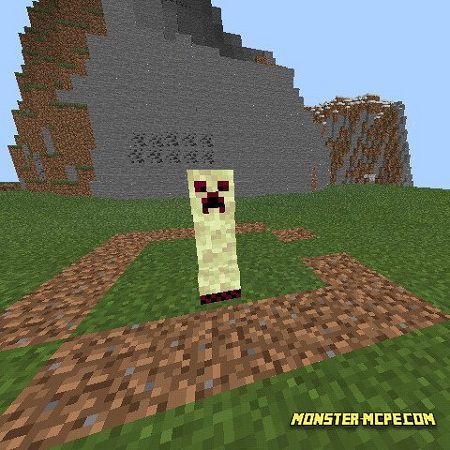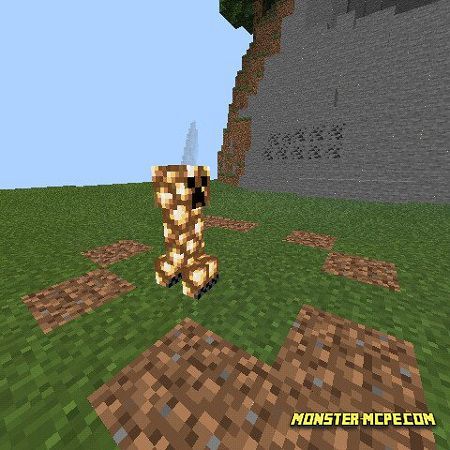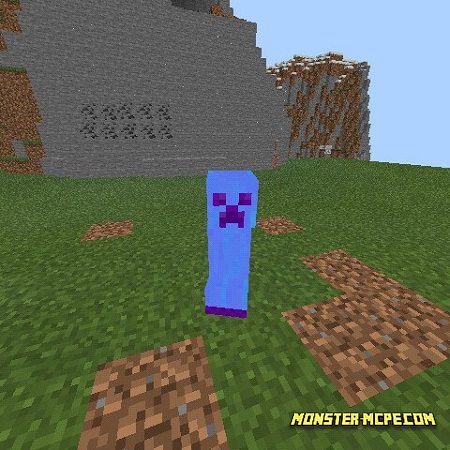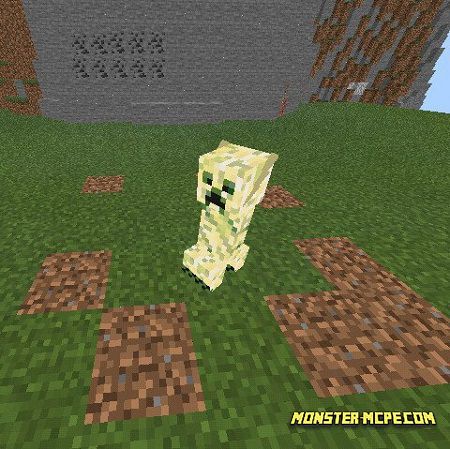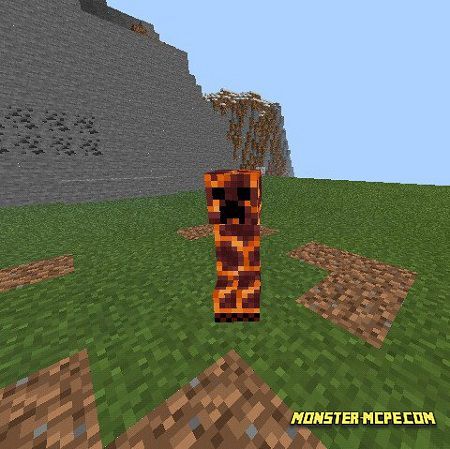 Caution: Do not forget to activate the Experimental mode.
Many Creepers Add-on 1.16+