Ural 4320 Addon 1.14+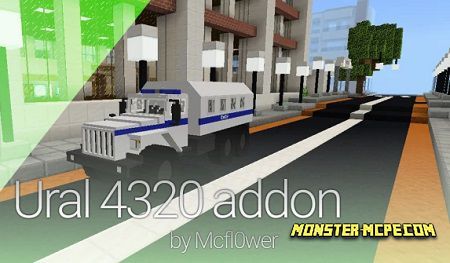 A new
add-on
for those who would like to add a new vehicle to their Minecraft world. This time it is not just a car, it is an
Ural 4320
. What is it? ... you ask us. We will answer you, this is a large truck that was created in Russia. This powerful truck is an excellent and comfortable transport with which you can easily travel around the world of Minecraft. Please note that this vehicle is capable of carrying up to 5 players.
A new car, namely the Ural 4320, was previously also used in the armed forces. This is a powerful 6x6 off-road truck.
In this vehicle, you can store your different items, as it has 27 free slots.
Yes, it is not very fast but comfortable enough. Please note that 2 players can sit in front and 3 more in the back.
4 different types of trucks will be added to the game, such as:
1. Without a booth at the back:
2. Green: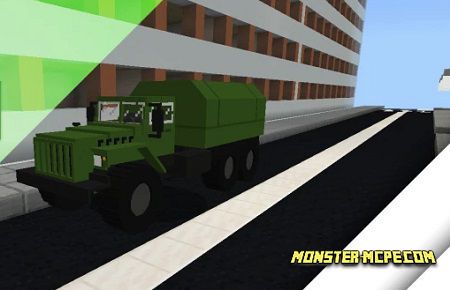 3. Camouflage: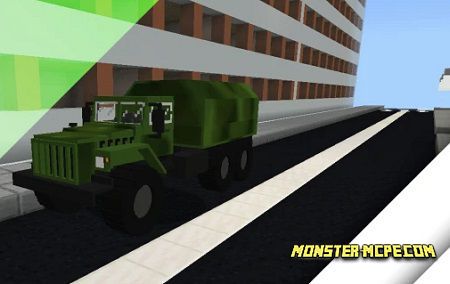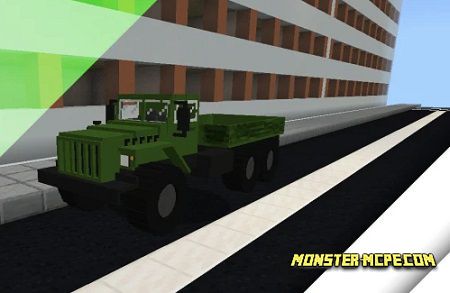 4. Police car: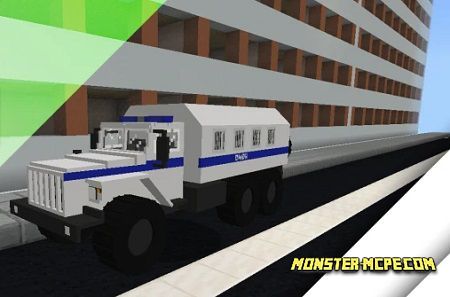 Also, players can use a special command to get one of the desired trucks /summon ural: 4320_ then select one of the types, for example, green, camo, police or open. For example 4320_camo