Ferrari F1 Addon 1.14/1.13+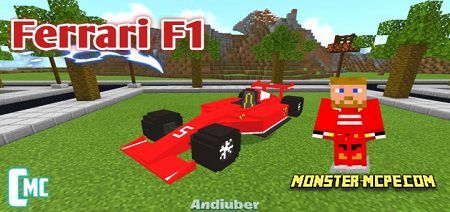 For a long time, there were no additions that could add to us some cool supercar, until this day. This
addition
adds a race car called
Ferrari Formula 1
! A new race car, this is something that is sometimes lacking in the world of Minecraft, it moves very fast and has a very nice and aggressive design.
In order to become the happy owner of this vehicle, you should look into your inventory. There you will find the spawn egg of the Ferrari F1, as well as a key.
In order to drive a race car, you need to enter the key in the slot of the Ferrari!
Additional things that complement this add-on:
— Sporty sound Ferrari F1;
— Sound damage;
— And also that which gives coolness to any race car driver is the Formula 1 suit.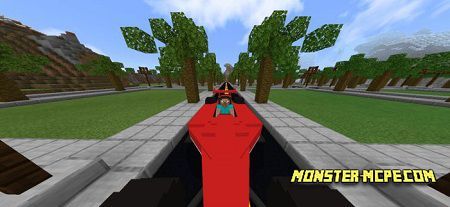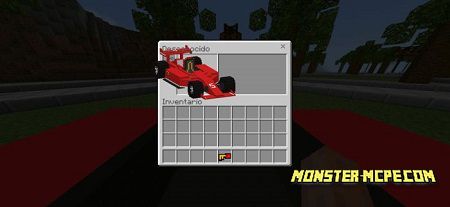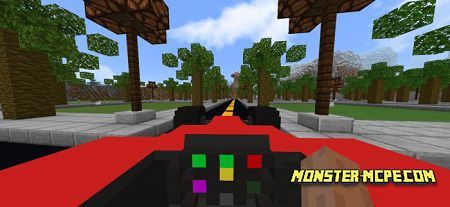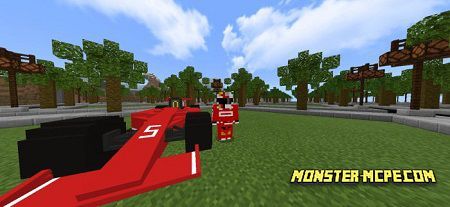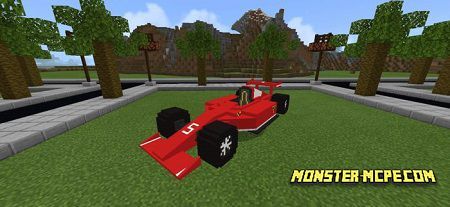 Ferrari F1 Addon 1.14/1.13+