Ferrari F40 Add-on 1.16+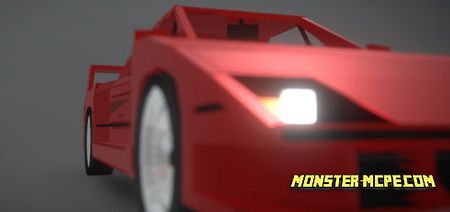 Do you like Italian Ferrari supercars? Are there any big sports car fans among you? If yes, and you really are a fan of this car brand or you just like sports cars, then the new addon is what you need. The new
addon
adds a new sports car to the Minecraft world, which car enthusiasts call an Italian legend, namely the
Ferrari F 40
! This car is the successor to the Italian flagship of supercars like the Ferrari 288 GTO.
For those car enthusiasts who don't know anything about the Ferrari F 40, it is a car with an engine that is located in the middle of the vehicle, it has two doors and only two seats, a rear-wheel-drive supercar with a body type known as the Berlinetta.
This model of car was produced by Ferrari company from 1987-1992. In total, only 1315 of these cars were produced, which makes them very valuable and rare. It is also interesting to know that the Ferrari F40 is the last Ferrari model created during the lifetime of Enzo Ferrari. Now you have the opportunity to drive behind the wheel of this Italian legend.
Also, the Ferrari F 40 car model was created to make the car model a strong competitor to such legendary car brands as the Porsche 959 and Lamborghini Countach!
The new addon adds only one model of this car in the original red color. Below you can see how this car will look in the Minecraft world: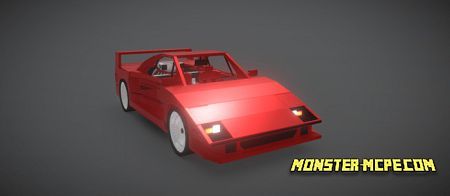 Attention, we draw your attention to the fact that the new car, with good graphics, has a very detailed model, in the back of the car you can also see a detailed engine. Also, added animation and unique textures.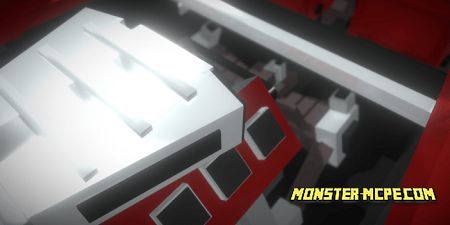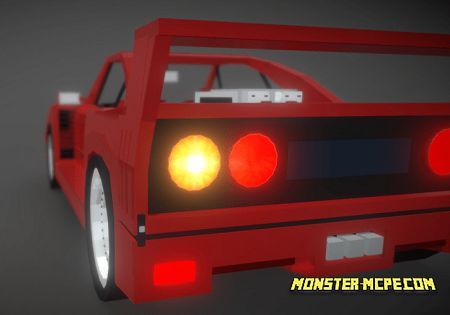 The only negative is that there are no sounds at the moment.