Invisible Armour Addon 1.12+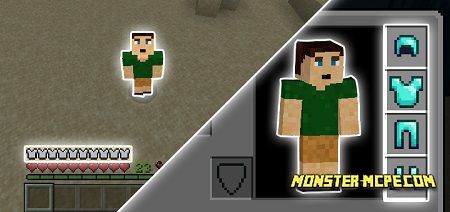 Imagine that your character is in full defense, while having the best armor, but for your enemies, it seems as if it is not like your character is completely defenseless ... We will talk about invisible armor! This is a new
addon
that adds invisible armor to the game. What does it mean? This means that after you dress them, they will not be displayed on your character, which means that this will not stop you from playing your character with his individual skin, nothing more will cover his appearance. At the same time, it will protect you and will be a big surprise for your enemies! All the advantages of armor remain the same, they simply do not appear on you.
How does it work?
All armor listed below will be invisible:
— All available colors of leather armor;
— Including Elytra;
— Turtle armor;
— Armor made of chain / iron / gold / diamond.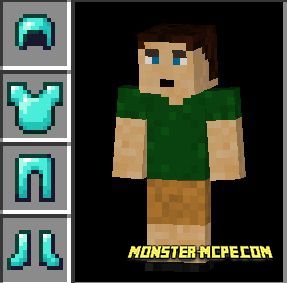 ATTENTION: The dragon's head will not be invisible and objects like this.
We also draw your attention that the armor that is on the stand for armor and other mobs will also be invisible!
This addon will work on all versions of the game from
1.12
and later.
Invisible Armour Addon 1.12+