Coordinates Unlocker Addon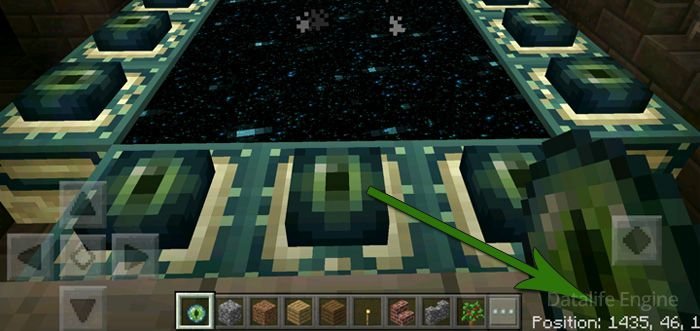 Coordinates Unlocker
makes it possible to check your current coordinates in Minecraft Pocket Edition game world! That's very useful because once you started your adventure in survival mode you'll see a new indicator of coordinates with numeric characteristic of your spatial arrangement. New feature supposed to be indispensable for navigation in MCPE universe.
As you know players have not had such option before. It was possible just with typing a default command (/teleport <username> ~ ~ ~). But now this add-on lets you to watch at coordinates the whole time you play Minecraft on smartphone!
Getting started!
First create a world or open it pay attention to the right part in the bottom of the screen. There will be a line with digits that shows you the current area coordinates. Nothing else but it's very simple!
Start moving and you'll see how numbers change its value – this process is automatic and works as default in Coordinates Unlocker mod.
Some players might want to change the size of GUI. In this case open game Settings and to Video – configure it by using a slider.
It is really useful?
Imagine you found a desert temple with chests and treasures. Sometimes you have to do something else and have no time to explore it at the current moment. So, players have now an ability to get coordinates of point where necessary object is situated. Then you can write down numbers on the paper.
After a while you'll have a lot of free time for a new adventure, and when it's necessary to find again the interesting location with structures and treasures, just type coordinates using /teleport command. (Don't forget turn on cheat!)
There are some other ways for this add-on, watch this video to know how does it work!
Coordinates Unlocker Addon