Skin Editor Unlocker Addon 1.13.0.9+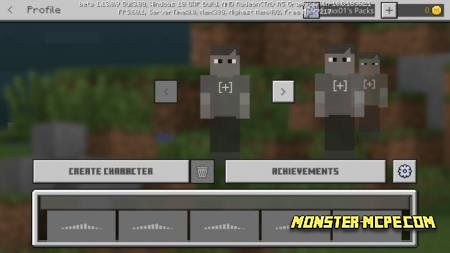 It has long been known to every player of the Minecraft game that the Minecraft Bedrock version is the most configurable. Thanks to the new
add-on
, the player can get access to the function, which was hidden, that allows the player to create his own,
individual skin
.
You will see a new Profile button, which changes in the start screen the button skin.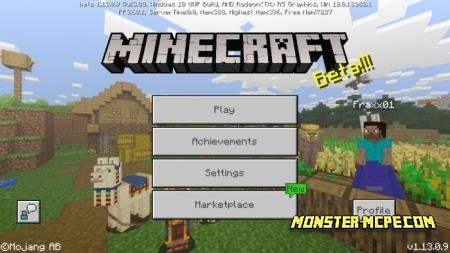 A new Profile screen will open after player will click this button. In the next update, players will be able to manage their purchases, achievements, and even skins.
The player also has the opportunity to create your individual skin by clicking on the Create character button! This function is a little unstable since you create a skin for yourself and play on it, but note that after you close the game, the skin will be updated and you will need to recreate it again.
Let's look at the
Skins Editor
in more detail below.
The player has the ability to edit any part of the body, but in this version, you choose between the parts of the body of Steve and Alex, and you can also change their color.
Below you can see examples: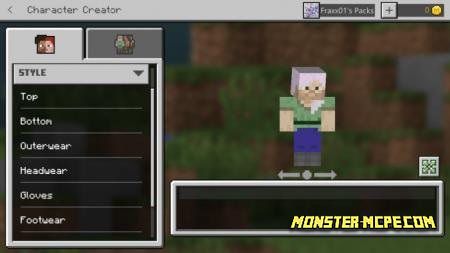 Important: In case you have a bug when creating a skin, namely the character model disappears, you need to return to the start screen in order to start from the beginning.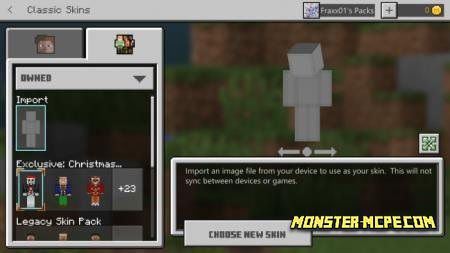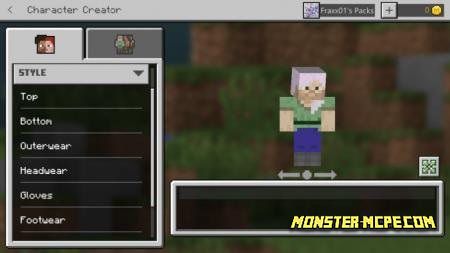 Skin Editor Unlocker Addon 1.13.0.9+