Cuter Vanilla Cows 1.13/1.12+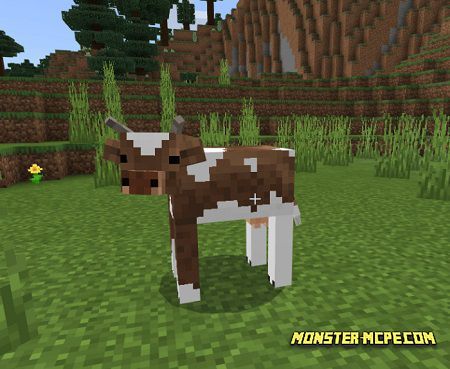 A new and very interesting
texture pack
that changes the familiar look of cows. We are sure many are tired of the old textures and would like something new in the Minecraft world. New textures are exactly what you need. The new pack changes the normal texture to a more interesting one, thereby in no way affecting the functionality of the mob.
Using this pack of textures, the player will still be able to kill them or hunt, milk cows and all that could be done before. Also, note that the texture pack does not affect the achievements of Xbox.
What changed?
The cow now has a tail, nose and even ears. The udder and horns of the cow were slightly changed. This was done to make the cow look more aesthetically pleasing and realistic. The type of cow is similar to the cow that exists in real life, it is called Ayrshire cow.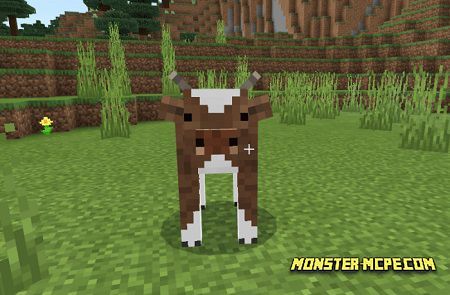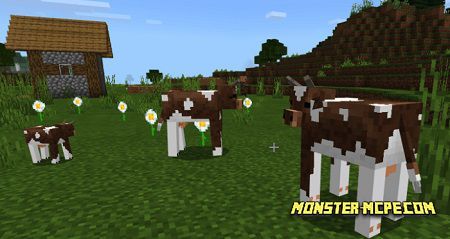 Cuter Vanilla Cows 1.13/1.12+